Benefits of Car Rental During Fuel Price Hike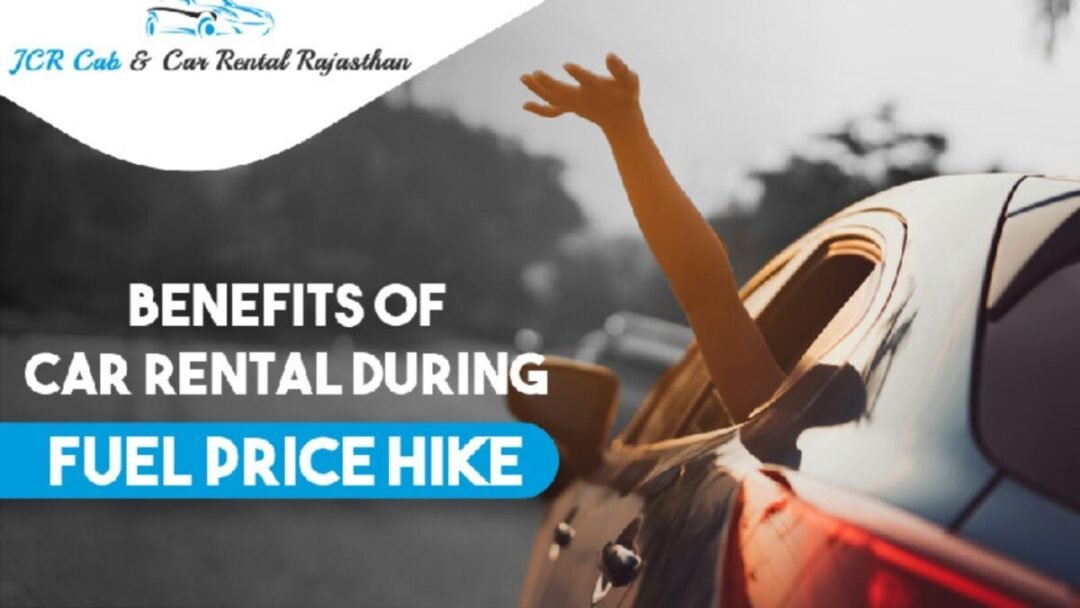 Vehicles have improved our transportation to a great extent. Now we are able to cover point A to point B in no time. But like humans needing food to work, the vehicles require fuel to run. The majority of cars use petroleum oils like petrol and diesel to work, but the increase in vehicle demand also increases the consumption of these non-renewable resources.
Today due to increased demand, the prices of these fuels are skyrocketing. With every day passing, the costs are growing limitlessly. The improvised prices have affected the budget severely. Now everyone is tweaking their expenditures to afford the fuel for their vehicle, which has become an ultra-luxurious thing these days.
In this time of oil price crisis, the role of taxi service becomes crucial. Cab services come like a savior in times of high price hikes. There are plenty of benefits of car rental services. You can hire these services to get to the places of your choice. If you are wondering if these services can help you then keep on reading this article, we will dispel all your doubts concerning the efficiency of cab services.
Top Car Rental Features and Benefits
Choice of vehicle
The most significant advantage of car rental is that you don't need to stick to a single-vehicle all the time, and you can book a new taxi every time you go outside. Don't you get bored wearing the same black suit every time? You surely go. Similar case with the vehicle as well. But you can change your clothes easily but not a car that costs lakhs of rupees. But it is possible with cab service, the providers have vast fleets of vehicles, and You can decide whatever you want as per your budget.
No Stressful EMIs
Taxi services are best for those individuals who bought their vehicles EMIs. If you hire a cab service for the outing, then you not only save on the monthly payments but can save lakhs of rupees of what you might pay as a downpayment. These small payments gulp a massive chunk of your income every month. And at this time, when oil prices are at extreme, buying a vehicle is not an intelligent move that too on EMIs. It will help you to get protected from the unnecessary burden of installments for an extended period of 5 or more years.
Pleasure of Driving
You want to buy a car because you love driving. Is feeling a cold breeze on your face while holding the steering wheel is your childhood dream, but you are worried about the decreasing economy and increasing fuel prices? Contacting a cab service will be your best choice. Apart from daily commuters, they also have self-drive cars that help you enjoy driving. These cars are available both on a monthly as well as daily KM basis so that you can select the best one as per your requirements. Another benefit of hiring a self-drive car is the availability of vehicles. You can change the car after every contract and get a new one. This allows you to experience different types of cars without spending much.
No Extra Expenditures
This is one of the primary advantages of renting a car. Owning a vehicle also comes with other expenditures like maintenance, pollution, and vehicle insurance charges. This spendings further increase the price of the car. But when you hire a cab service, all these expenses are covered in your contract with the agency. And you have to pay only the service charges. Also, you don't have to worry about the depreciating cost of the vehicle when you book a cab service, unlike your car that loses its value after every passing year.
Renting a car is an excellent decision, particularly if you wish to save in the long run. As you can see by yourself, there are plenty of advantages to using Car Rental Services. If you are willing to balance your monthly expenditures and save yearly, renting a car is more beneficial than buying a new one. These are some of the essential points from our side to help you decide whether you should go for a new vehicle or rent a car.