How Car Rental Service is the New Safety Option for All Travel Junkies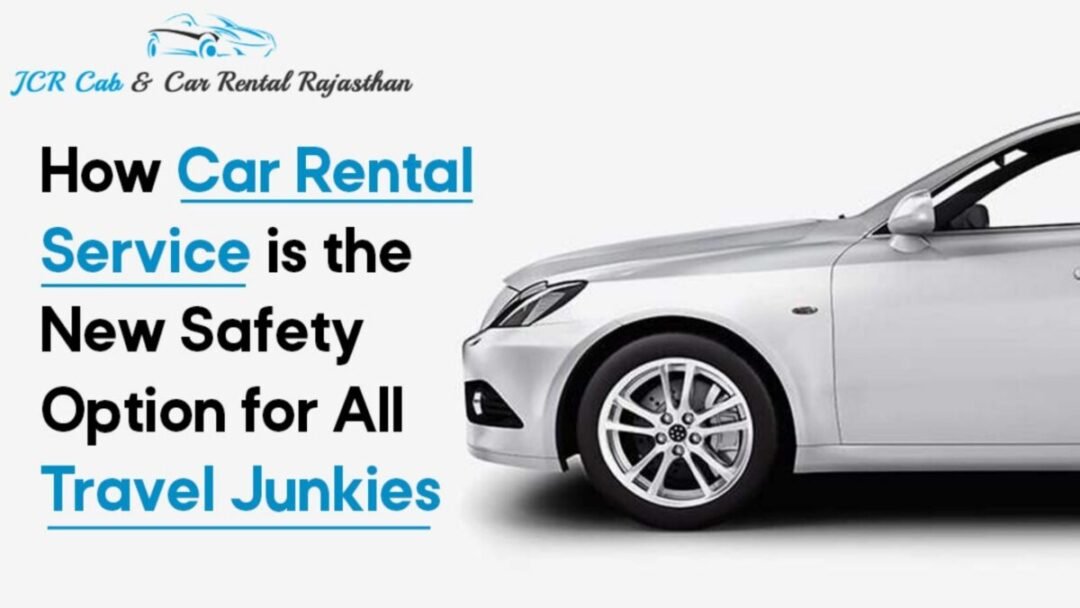 There were times when we did not think much before boarding public transport for traveling purposes. We also don't mind other people's company while traveling, but today the pandemic has changed everything drastically as we are not only concerned more about our health but the safety as well.
With the increasing risk of Coronavirus for an even longer time, traveling will not remain the same as it used to be. Now it is required that you take a few points into consideration before heading to some new place like, what will be the transportation, and with how many people you are going to travel. A safe and secure journey is the new requirement as social distancing becomes a necessary thing for a long duration.
In these challenging times, a cheap car rental service will be our best travel companion. With no risk of infected people and contaminated surfaces, personal commuting is the best and safe way of travel these days. This personal commuting will not be possible unless you have a dedicated vehicle, and buying one in the tough time of crisis when the disposable income is already affected is not a wise decision.
Such situations require a safe yet affordable option and car rental is the only one. Having a reliable and authentic cab service will be a travel savior for you. These services are customized and altered as per your requirements and come with added advantages. But what are these advantages? Stay with us, and you will reach your destination.
Top Safety Benefits of Car Rental Service for Travel Junkies
No Human Contact
Yes! Whether you hire a long-term car rental service or a self-drive car, one thing that remains the same is zero human contact. To ensure safety and hygiene, the car rental services make all their services contact-free so that you can enjoy the feeling of your own vehicle without getting hit by any virus. You can make the payment online, get the documentation done online without meeting anyone in person.
Quick Delivery
Unlike your regular public transport, these services are your best bet if you want quick delivery. The service providers are well-versed in delivering under 30 minutes of doorstep delivery, similar to your regular cab. So stay back relaxed and get your delivery of happiness at your home to go to your dream location.
Sanitized Vehicle
In the present situation of the pandemic, the one thing that becomes prominent is safety and not affordability and comfort. Everyone is looking for a safe ride, and the car rental services do the same. All the vehicles are sanitized after every use to ensure that you get a clean and disinfected vehicle whenever you hire a car for yourself or for your family members. This will save you and your beloved ones from unnecessary problems.
Wide Variety
The most significant advantage of a car rental service is the flexibility you get with the vehicle. Whether it's an office commute, hospital emergency, or a family vacation, a reliable cab service always ensures that you get unmatched service every time. There are no points of compromise and what you get is pure travel bliss. Services like one-way taxi, round-way taxi, long-term car rental, etc., are some of the tailor-made services you get.
Apart from service, you can also choose the vehicle as per your requirement. There are a wide variety of cars available to choose from, like hatchbacks, sedans, SUVs, etc. and these cars are well-maintained and fully equipped with all safety parameters to safeguard you. Hence whatever the service or requirements, you can rely on a car rental for your travel fulfillment.
A safe and secure car rental service always ensures that you are not vulnerable to any form of virus and can stay safeguarded against it all the time. A car rental service not only makes your journey convenient and comfortable but also protects you against any virus diseases. Not only the virus but also you're pocket because all the vehicles are covered under insurance for any mishappening road accident. It is the demand of the time that you choose private travel over a public one and ensure your life's safe journey.