Khuri Sand Dunes- The well-kept Secret of Jaisalmer Rajasthan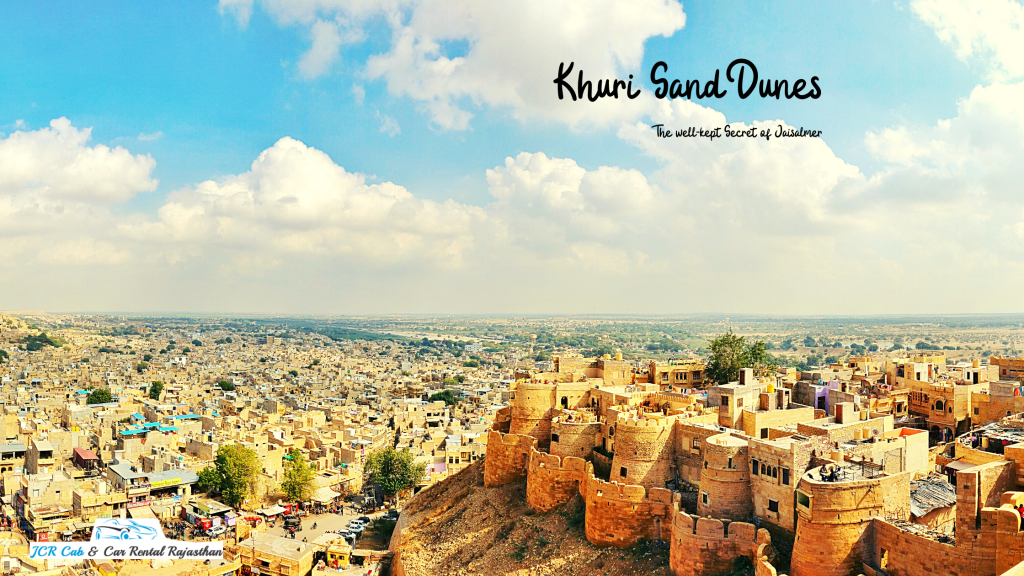 Khuri is a beautiful village in Rajasthan located at just 42 KM south-west of the Jaisalmer city. It is a unique city that embraces solitude, strong, hot winds, and dry & arid dunes. A true embodiment of Thar Desert, vacationing at Khuri can be an enchanting and incredible experience. Khuri sand dunes are lesser known as compared to Sam Sand Dunes but this works in its advantage as it still remains far from commercialism and city life. A well-kept secret of Jaisalmer, Khuri is devoid of crowds and is an ideal place to enjoy solitude. It is easily reachable by taking Car hire services in Jaisalmer.
Khuri is known as the lad of Rajputs. If you wish to see the culture of Jaisalmer up close, Khuri Village is the best option for you. The houses here are built of mud and thatched palate and preserve the heritage of the place. Along with a few resorts, there are a few affordable options for accommodation too. Here you can enjoy traditional Rajasthani food. If you want to celebrate a special occasion, then book Jaisalmer Tour packages which will cover all the activities.

Activities in Khuri Jaisalmer
Camel Safari: Venturing the lands of Thar on the ship of the desert will give you the true experience of desert life. You will be able to closely observe the flora and fauna of the region.
Jeep Safari: This is a great option if you are looking for some adventure on your trip. You are provided with 4×4 Jeeps which rave through the sands and give you an amazing thrill.
Night Safari: If you wish you spend a night under the stars, then you must not miss the night safari. You will be escorted to the middle of the Khuri Sand Dunes where you will be left to enjoy the night sky all by yourself. This can be a great way for self-retrospection.
Walking Trips: A walk in the city is a treat to the eyes as you watch cactus plants and pass through traditionally built houses exclusively to the city.
Spot Wildlife: You can spot birds like peacocks, cranes, and animals like fox, deer, antelopes, and even dung beetles carrying mounds of sand, scampering to hide them under the sands.
Evening Dinner: You can mingle with the villagers and have a traditional Rajasthani Dinner which will be an explosion of taste for your taste buds.
Folk Music and Dance: Enjoying the rhythm of traditional Rajasthani folk music and watching the artists perform on it will be a unique experience of visiting Khuri.

How to Reach Khuri?
Khuri village is 42 KM from Jaisalmer and the best way to reach it is by road. You can easily book a cab in Jaisalmer to drop you at Khuri. You can also take tour packages in Jaisalmer which include the visit to Khuri Village and Dunes. It takes about 1.5 hours to reach Khuri from Jaisalmer.