THE LAKE CITY OF RAJASTHAN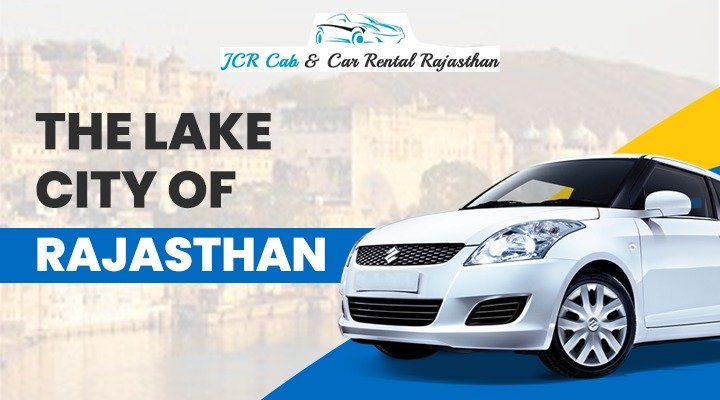 Rajasthan, the land of royal heritage, is adorned with numerous captivating cities. Among
them, the Lake City of Rajasthan, also known as Udaipur, stands out as a true gem. Udaipur
is a city of unparalleled beauty, nestled amidst the Aravalli Range. Its pristine lakes, majestic
palaces, and rich cultural heritage make it a dream destination for travellers from around the
world. This blog explores the captivating essence of Udaipur, immersing readers in its
enchanting tapestry of history, architecture, and natural beauty.
Historical Legacy and Cultural Heritage
● Udaipur boasts a rich historical legacy that dates back to the 16th century.
● It was founded by Maharana Udai Singh II, a ruler of the Mewar dynasty.
● The city has witnessed the rise and fall of several kingdoms, and its architecture
showcases a harmonious blend of Rajputana and Mughal influences.
● The magnificent City Palace, Jag Mandir, and Jagdish Temple are a testament to the
city's architectural brilliance.
● Udaipur is also renowned for its vibrant cultural heritage, with its traditional music,
dance, and festivals captivating visitors throughout the year.
Mesmerizing Lakes
● One of Udaipur's defining features is its picturesque lakes that dot the landscape.
● The most famous among them is Lake Pichola, a serene water body that reflects the
shimmering palaces and havelis surrounding it.
● Boating on Lake Pichola offers a breathtaking experience, especially during sunset
when the sky transforms into a palette of vibrant hues.
● Other prominent lakes in the city include Fateh Sagar Lake, Udai Sagar Lake, and
Doodh Talai Lake. These water bodies not only add to the city's charm but also
provide a respite from the desert heat.
Architectural Marvels
● Udaipur is a treasure trove of architectural marvels, captivating visitors with its grand
palaces and intricate havelis.
● The City Palace, with its imposing structure and intricate detailing, is a sight to
behold. Its balconies, towers, and courtyards provide panoramic views of the city.
● Another architectural wonder is the Lake Palace, an ethereal white marble structure
situated on an island in Lake Pichola.
● The Jag Mandir, Monsoon Palace, and Saheliyon-ki-Bari are other notable landmarks
that showcase the city's architectural splendour, transporting visitors to a bygone era
of opulence and grandeur.
Exquisite Craftsmanship
● Udaipur is known for its rich tradition of craftsmanship.
● The city is famous for its intricate miniature paintings, which depict scenes from
mythology, folklore, and royal courts.
● The colourful Pichwai paintings and delicate Rajasthani handicrafts, including
textiles, pottery, and jewelry, are a testament to the city's skilled artisans.
● Exploring Udaipur's bustling markets, such as Hathi Pol Bazaar and Bada Bazaar,
offers a chance to witness the artisans at work and acquire unique souvenirs that
encapsulate the city's artistic heritage.
Culinary Delights
● Udaipur's culinary scene is a treat for food enthusiasts.
● The city offers a delectable array of traditional Rajasthani cuisine, with dishes like
Dal Baati Churma, Gatte ki Sabzi, and Laal Maas tantalizing taste buds.
● The local street food, including Kachori, Mirchi Bada, and Mawa Kachori, is equally
enticing. Udaipur is also known for its rooftop restaurants and lakeside cafes, offering
mesmerizing views while indulging in culinary delights.
● The city's culinary traditions truly reflect the vibrant flavours of Rajasthan.
Udaipur, the Lake City of Rajasthan, weaves together history, culture, and natural beauty to
create a captivating tapestry. Its palaces, lakes, and architectural wonders offer a glimpse into
a regal past, while it's vibrant markets and artistic traditions showcase the city's rich heritage.
Udaipur's culinary delights and warm hospitality further enhance the visitor's experience.
Whether it's exploring the architectural marvels, taking a boat ride on the serene lakes, or
immersing oneself in the local culture, Udaipur offers an enchanting and unforgettable
journey through time.