Thrilling Holiday Experience on the land of Sawai Madhopur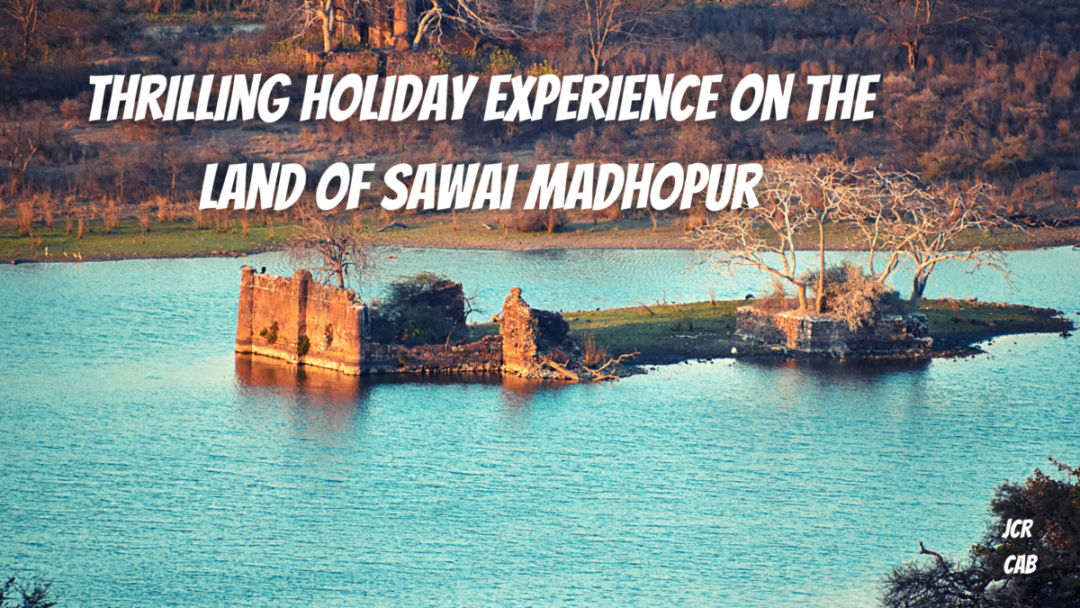 Sawai Madhopur is a city and a Municipal Council in the Sawai Madhopur District in Rajasthan state. It is also the administrative headquarter of Sawai Madhopur District of Rajasthan. This city is situated in the south-eastern part of Jaipur.
The Ranthambore National Park is the famous national park near this city. It has a large variety of animal species and birds which are taken care of by the authorities. However, you will find species of animals and birds like Nilgai, sloth bears, hyena, chital, wild boars, etc.
Other places like the Chauth Mata Temple, Khandar Fort, etc., are the most popular tourist attractions of this city.
It also has beautiful places for sightseeing, biking, walking, jeep safari, camping, day outs, night outs, etc. It does not offer you an adventurous experience but also a spiritual feel. Therefore, if you're planning to visit Sawai Madhopur, you will never forget the remarkable experience during your trip.
Places for sightseeing in Sawai Madhopur
Sawai Madhopur is a little city in Rajasthan. It is very popular for its rich history and heritage as there are many palaces, forts and temples. This city is surrounded by the Aravalli hills on one side and Vindhya Ranges on the other.
However, if you're planning for a trip to Sawai Madhopur, make sure to visit these fascinating places to have a great experience. Also, don't forget to hire a taxi in Sawai Madhopur while roaming around the city. Whether you're a history lover, a wildlife enthusiast or a nature lover, the beauty of Sawai Madhopur will never fail to amaze you.
Here are some of the famous places for sightseeing in Sawai Madhopur:
Ranthambore National Park
Chauth Mata Temple
Ranthambore Fort
Surreal Lake
Chamatkar Temple
Kachina Valley
Khandar Fort
Trinetra Ganesh Temple
Rameshwar Mahadev Temple
Shilpgram
Hathi Bhata
Sort out your weekend holiday plans with JCR Cabs. Hire a Taxi in Sawai Madhopur now. [CTA Banner]
Activities to do in Sawai Madhopur
Sawai Madhopur offers you a lot of outdoor activities. However, if you plan for an adventure of other things to do in Sawai Madhopur, you'll have a number of choices.
Visit the Ranthambore tiger reserve for a 3-hour jungle safari. There are about ten safari zones in this National Park. However, the management of the tourism activity in the park will make sure that the safari is distributed evenly throughout the Jungle.
You can explore the 3-hour excursion of Ranthambore Fort and Ganesh Temple along with a guide and transport with Pickup and drop facility within any city location. However, English-speaking touring are also available.
You can also try out the Chambal River Safari trip along with transports & tour guides. This is a private trip that starts and ends in specific locations of Sawai Madhopur with a Jeep Safari and river safari. The passages can obviously be customized if you talk to your tour agents.
Places to shop in Sawai Madhopur
This city has a large number of shops and stores from where you can buy different perfumes, especially the Khas perfume. You will also find shops selling local artefacts and handicrafts. Since this city has a rich historical heritage, you can also shop for unearthed artefacts. However, there are also shops that sell accessories made of camel leather.
Here are some of the popular places and shops where you can go shopping:
Dhonk – for embroidery, block-printing, clothing, pottery, etc.
Village women craft – for local handicrafts and clothing
Dastkar Ranthambore – for handloom and handicrafts
Craft house – for gifts and artefacts
Rural women craft – for handicrafts and jewellery
Places to eat in Sawai Madhopur
This beautiful city of Sawai Madhopur has many delicious dishes to offer you. The city is famous for the many sweet dishes as well as the famous Rajasthani food at the Chokhi Dhani restaurant. This place is full of life place where the service is excellent. However, the food served here is filled with traditional cuisines and rituals. The restaurant is also well-known for its folk dance performances and the village culture.
Although, there are other famous places to eat like, The Oberoi Vanyavilas, the Dining room, which serves food with style and quality. These are the top-rated restaurants of the city, known for their delicious dishes and exquisite atmosphere.
There are also some multi-cuisine restaurants in the city, which serve Chinese, continental, Mughlai and southern delicacies. However, there are many local restaurants and food stalls scattered all around the city. These local restaurants are very famous for their Dal Bati, which is served with a lot of butter. Also, make sure to taste the deserts which include the Jalebis and Churma Ladoo.
Festivals and culture of Sawai Madhopur
Ganesh Chaturti is the most important festival of Sawai Madhopur. However, there are other festivals like Shiv Ratri, Kalyan Ji fair, Chauth Mata fair, etc.
This city is rich in its culture and heritage. Bangle making is still a popular vocation in Sawai Madhopur. However, in terms of arts and artisans, this city has still kept its traditional practices alive. A lot of wooden and stone sculptures are still done in this city.
Plan a holiday tour with JCR Cabs. Hire a taxi in Sawai Madhopur now and ensure a safe and sound travel journey.