Travel from Jaipur to Ajmer – By road with JCR Cabs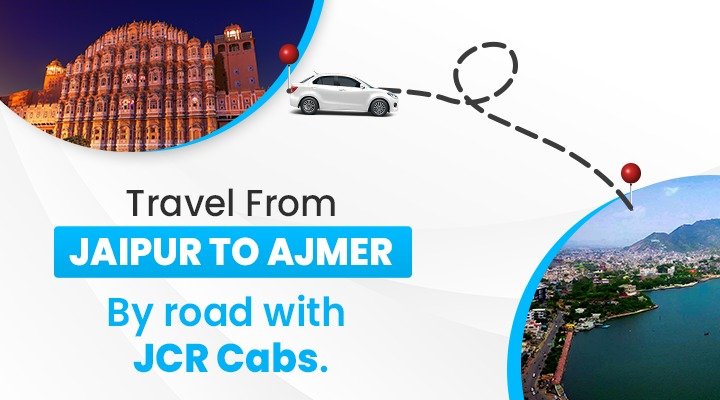 It is a great experience for travellers to go on a road journey from Jaipur to Ajmer since it provides them with the opportunity to immerse themselves in the diverse cultural legacy of Rajasthan. This trip will be much more convenient and pleasurable if you take advantage of JCR Cabs, which is a reputable and trustworthy taxi service.
This blog will act as a tour guide, taking you along the scenic path and pointing out the most important landmarks along the way.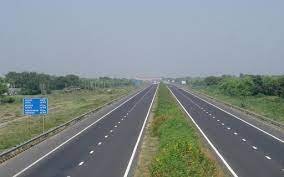 Overview of the Route and Distance
● The distance by road between Jaipur and Ajmer is roughly 130 kilometres, which makes it an ideal day excursion for people who are looking for a fast break.
● The route that takes you along National Highway 48 is highly recommended because it is one of the roads that is kept in the best condition.
● You will be able to kick back, relax, and take in the breathtaking views as JCR Cabs transports you through the heart of Rajasthan. Attractions Located Along the Route
Want To Travel from Jaipur to Ajmer Taxi service in Jaipur is the Best option.
1. Pushkar
● As you make your way from Jaipur to Ajmer, you might want to consider making a pit break at the sacred city of Pushkar, which is only 15 kilometres away from Ajmer.
● Pushkar is a place that everyone should go see at least once because of its holy lake and Brahma Temple.
● Take a relaxed stroll around the lake, go shopping at one of the lively markets, and completely submerge yourself in the meditative atmosphere.
2. Ajmer Sharif Dargah
● The Ajmer Sharif Dargah is the spot where the Sufi saint Khwaja Moinuddin Chishti was laid to rest, and it is the reason that Ajmer is so well-known.
● Many believers from different parts of the world make the journey to the Dargah in order to pray for blessings and pay their respects.
● It is a symbol of religious harmony, and individuals of all religions are welcome to visit and pray there.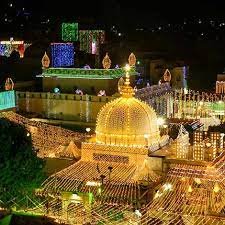 3. Ana Sagar Lake
● This placid and lovely lake may be found in the middle of Ajmer, and it is known as the Ana Sagar Lake.
● Anaji Chauhan is responsible for the construction of the picturesque gardens, pavilions, and pedestrian promenades that encircle the lake.
● Take a leisurely stroll around the lake, go for a ride on the water, or just sit back and take in the serene setting.
4. Taragarh Fort
● The architectural marvel that is the Taragarh Fort can be found atop a hill that looks out over Ajmer. From here, visitors may take in breathtaking vistas of the city below.
● Discover the splendour of Rajasthan's past as you wander among its ancient ruins, enjoy the detailed carvings, and learn about its rich culture.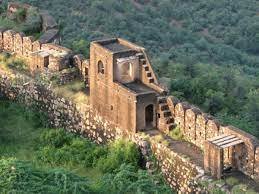 Read More: Find cheapest Car Rental Service In Jaipur by JCR
➢ JCR Cabs is a dependable and customer-centric taxi service that guarantees a comfortable and trouble-free trip for its passengers.
➢ The journey from Jaipur to Ajmer may be made stress-free and enjoyable thanks to their fleet of vehicles, which is meticulously kept, as well as their experienced drivers. Because they are familiar with the route, the drivers are able to provide insightful information on the points of interest that are located along the way.
Travelling by car with JCR Cabs from Jaipur to Ajmer is a practical and entertaining way to discover Rajasthan's rich cultural history. JCR Cabs offers a transparent and user-friendly
price system in addition to a comfortable trip. To provide readers with a flawless experience, below are the terms and conditions related to JCR Cabs' services in this post.
Pricing and Extra Fees
➢ JCR Cabs provides a selection of cars, including sedans, SUVs, Tempo Travellers, and Fortuners, to meet the demands of various travellers.
➢ The base rate for these cars covers the trip from JCR Cabs' office in Jaipur to its office in Ajmer and is included in the pricing structure.
❖ For sedans, there will be an additional fee of 10 for each additional kilometre driven beyond the allotted distance.
❖ Similarly to this, the extra fee for SUV automobiles is $15 per kilometre, while the fee for Tempo Travellers is $22 per kilometre.
❖ For Fortuner vehicles, the supplemental fee is 50 per kilometre.
If the customer wants to keep the car overnight, there will be an extra fee of 300 for the driver's night local. The prices already include toll taxes and parking fees, guaranteeing travellers a hassle-free trip. GST (Goods and Services Tax) would be added on top of the previously specified tariffs at the current rates.
Read More: Making Unforgettable Memories in Ajmer
Travel & Route Information
➔ JCR Cabs offers transportation between Jaipur and Ajmer that begins at the Jaipur office and ends at the Ajmer office. To ensure openness and accuracy in fare calculation, the taxi's journey will be measured from office to office.
➔ The most popular route for this trip is National Highway 48, which offers a nice ride on a supple, well-maintained road.
Reservations and bookings
➢ Customers may effortlessly reserve a cab with JCR Cabs for the Jaipur to Ajmer trip using their website or by calling their customer care.
➢ To guarantee that the selected vehicle will be available, it is preferable to make
JCR Cab is Best and Top Best Tour and Travel Company In Rajasthan, Which Provide Best Car and Safest taxi rental Service in Rajasthan, Also Its Provide Taxi Rental Services in All over Rajasthan, which best safe and Luxury Taxi Rental service in Rajasthan.