5-star hotels in Jodhpur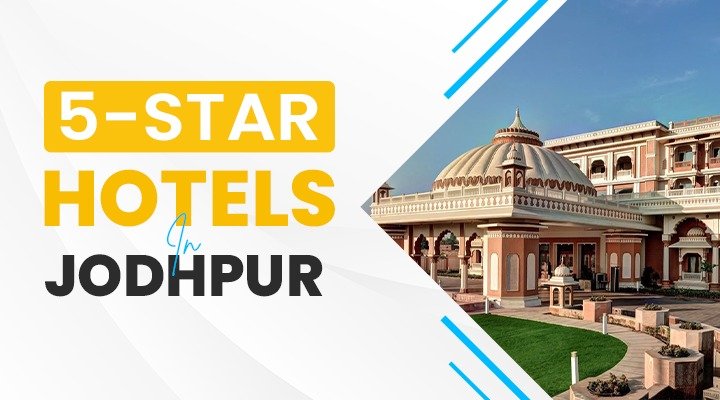 Centrally located in the Indian state of Rajasthan is the enchanting city of Jodhpur, sometimes known as the Blue City. Visitors will have a one-of-a-kind experience in Jodhpur as a result of the city's beautiful forts, lively markets, and extensive cultural legacy. Choosing the right place to stay is one of the most important aspects of creating unforgettable travel experiences. The following are descriptions of the best hotels in Jodhpur, each of which offers opulent amenities and cozy rooms. Visit Jodhpur with Taxi service in jodhpur.
Umaid Bhawan Palace 
The Umaid Bhawan Palace is a wonderful example of the splendour that Rajasthan is known for, and it is situated in the middle of 26 acres of green grounds. 
A luxurious and imperial experience is guaranteed for guests of this palace-turned-luxury hotel, which features 347 rooms. 
With its breathtaking architecture, opulent furnishings, and impeccable service, Umaid Bhawan Palace is like something out of a fairytale. 
Enjoy opulent amenities, such as recharging in the spa, scrumptious cuisine, and panoramic city views, while staying at this hotel. 
When you book a room at this world-famous palace, you can rest assured that you will have an amazing and lavish experience.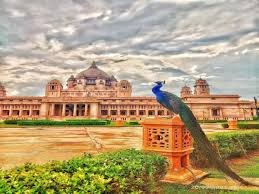 Raas
A hotel known as Raas may be found at the base of the Mehrangarh Fort. 
This hotel deftly blends traditional Rajasthani culture with contemporary elegance in its architectural architecture. 
The hotel is distinguished by its exquisite architecture made of sandstone, its vast courtyards, and its tastefully appointed rooms and suites. 
While relaxing by the pool or dining at the rooftop restaurant, you can take in the breathtaking views of the fort and the surrounding area. 
Because of its warm hospitality, high-quality amenities, and convenient location, Raas is an excellent choice for vacationers who are searching for both comfort and an opportunity to immerse themselves in the local culture.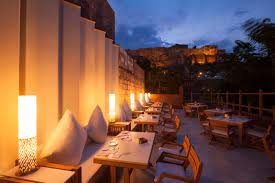 Read More: Jodhpur Car Rental Service At Best Price From JCRCab
Ajit Bhawan
The rich lifestyle of Rajasthan's nobility is showcased in India's first heritage hotel, which offers guests a glimpse into that lifestyle. 
The property exudes an air of old-world elegance because to its beguiling architecture and heritage rooms, both of which are outfitted with antique furniture and artwork. 
In addition to the scrumptious Rajasthani cuisine that is provided, there are green grounds, a pool, and a spa available for guests' relaxation. 
Visitors are treated to a one-of-a-kind and unforgettable adventure due to Ajit Bhawan's abundant history and tradition, as well as its luxurious facilities. Explore jodhpur with car rental in jodhpur.
The luxurious resort known as Umaid Jodhpur The Umaid Jodhpur deftly combines the luxuries of the modern day with the traditional warmth and hospitality of Rajasthan. 
The resort features spacious accommodations, a soothing spa, a range of dining options, and recreational amenities such as a swimming pool and a fitness centre. It is situated on 28 acres of beautifully planted gardens. 
A great stay is guaranteed by the friendly and attentive staff, while the traditional Rajasthani architecture and furnishings contribute to the establishment's lovely ambiance. 
Luxury and relaxation are both available at the Ummed Jodhpur.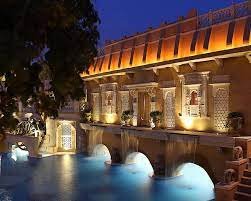 Taj Hari Mahal 
The Taj Hari Mahal is a hotel with five stars that was built to pay tribute to the significant cultural past of Jodhpur. 
The hotel boasts several distinctive qualities, including opulent architecture, verdant gardens, and tastefully decorated rooms and suites. 
Visitors will have access to a variety of amenities, some of which include a fitness centre, a spa offering restorative treatments, and a swimming pool. 
The hotel is home to several well-known restaurants that serve food from all over the world, including dishes that are traditional to the state of Rajasthan. 
Because of its impeccable service and luxurious atmosphere, a stay at the Taj Hari Mahal will be a pleasurable experience.
Ratan Vilas 
The Ratan Vilas is a heritage hotel that provides guests with an authentic Rajasthani experience and is located in a beautiful setting. 
The hotel's rooms and suites feature a variety of traditional decorations that pay homage to the region's long and illustrious cultural history. 
Relaxation opportunities are available for guests in the peaceful courtyard or by the pool, encircled by stunning landscaping. 
The hotel's restaurant serves scrumptious Rajasthani and international cuisine, and the welcoming staff ensures that each guest receives individualized attention. 
A tranquil retreat with a touch of sophistication is provided by Ratan Vilas.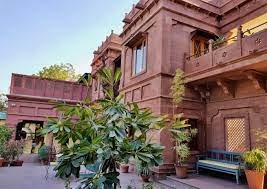 Read More: Top 10 Restaurants of Jodhpur
Experience the best of Jodhpur and its surrounding attractions with JCR CABS.
While staying at the above-stated hotels in Jodhpur it is required to discover the vibrant city of in style and comfort with the best taxi service – JCR CABS! As the premier taxi service provider in the region, JCR CABS is renowned for its excellent services and customer satisfaction. Whether you're a solo traveller, a couple, or a group of friends, JCR CABS has got you covered.
Step into our well-maintained and spacious taxis, where you'll find courteous and professional drivers ready to take you on an unforgettable journey through the enchanting streets of Jodhpur. With our extensive knowledge of the city, we'll ensure you don't miss any of its iconic landmarks, such as the majestic Mehrangarh Fort, the vibrant Clock Tower Market, and the serene Jaswant Thada.
But that's not all! JCR CABS goes above and beyond to cater to your every need. For those seeking a more spacious and luxurious experience, we offer comfortable tempo traveller and luxury bus services. Whether you're planning a day trip to the beautiful outskirts of Jodhpur or embarking on a longer excursion to nearby destinations like Udaipur, Mount Abu, or Jaisalmer, our fleet of well-equipped vehicles will ensure a smooth and enjoyable ride.
With JCR CABS, you can expect reliability, punctuality, and a commitment to your satisfaction. Our affordable rates, transparent pricing, and flexible booking options make it convenient for you to plan your explorations without hassle.