Top 10 Restaurants of Jodhpur
The "Blue City" of Rajasthan, Jodhpur, not only captivates tourists with its architectural marvels but also tempts their taste buds with its flourishing cuisine scene. Jodhpur is known as the "Hub of food lovers." There is a diverse selection of restaurants in Jodhpur, serving anything from local specialties to international cuisines. Let's journey through the city's gastronomic landscape and visit these 10 best restaurants in Jodhpur.
Indique
The heart of Jodhpur is home to the world-class rooftop restaurant Indique Indique, which offers stunning views of the world-famous Mehrangarh Fort. 
The authentic flavors of Rajasthani and North Indian cuisine are brought to life at Indique, a restaurant that specializes in North Indian cuisine and serves it with a modern twist. 
Laal Maas is a hot dish made with mutton and should not be missed, as should their Dal Baati Churma, which is a classic supper from Rajasthan. Visit Mehrangarh with Cab Service in Jodhpur.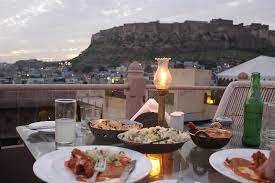 The magnificent Hanwant Mahal 
The Hanwant Mahal, which is hidden away in the peaceful setting of the Hanwant Garden, is home to a world-class dining establishment that provides guests with an unforgettable meal. 
This lavish restaurant features a fusion of Indian and continental cuisines. 
Food that would make your mouth water may be enjoyed by guests as they take in the breathtaking view of the Umaid Bhawan Palace.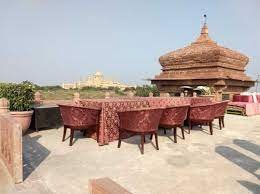 Haveli Jhankar 
Choti Jhankar Choti Haveli, which is located in the middle of the old city, offers a dining experience that is authentically Rajasthani. 
Because of its charming ambiance and friendly staff, this restaurant is a favourite not just among the residents but also among those who travel here. It is listed among the best places to eat in Jodhpur.
In their mouthwatering Rajasthani thali, they provide a delectable assortment of traditional Rajasthani dishes for you to choose from.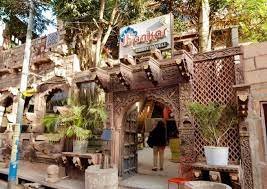 Read More: Trip to Jodhpur "Jaswant Thada" With JCRCab
Pal Haveli
The breathtaking rooftop restaurant of the Pal Haveli, which is located right adjacent to the Mehrangarh Fort, offers breathtaking views of the fort as well as the surrounding surroundings. 
On their menu, an alluring combination of Indian and Continental cuisines, the emphasis is on fresh ingredients and robust flavours.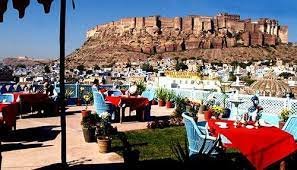 Gypsy
If you are looking for a restaurant that will provide you with a vibrant and entertaining dining experience, Gypsy is the place to go. 
It is considered one of the best family restaurants in jodhpur
This restaurant offers a diverse selection of dishes worldwide, including Chinese, Mexican, Indian, and Continental foods. The Rajasthani Thali is the most well-known of these.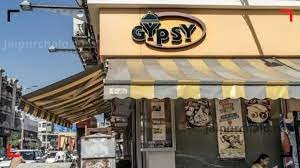 Kesar Heritage Dining Room 
The Kesar Heritage Restaurant was designed to pay homage to the glorious history of Rajasthan, as its name suggests. 
Inside the walls of Mehrangarh Fort is where you'll find this café, which serves up authentic flavours of Rajasthani cuisine. 
Be sure to try some of their house specialties, such as Mutton Saag and Bajre ki Roti, bread made from pearl millet.
On the Broken Ground
On The Rocks, which can be found tucked away in the luxurious Ajit Bhawan Palace, is a restaurant that marries the magnificence of royalty with delectable cuisine. 
At this upscale eating establishment, guests can choose from an impressive selection of dishes representing a range of cuisines, including Indian. 
Visitors can appreciate their meals in a refined setting adorned with vintage photographs and artifacts from the past.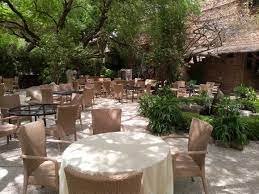 Darikhana
The magnificent Darikhana restaurant can be found inside the luxurious Raas Hotel, and its design is inspired by the architecture of the Rajput dynasty. 
The restaurant serves Rajasthani cuisine and fusion dishes made with fresh ingredients from local farmers. 
Because of the tranquil ambience and the high quality of service, Darikhana is an absolute must-visit site for foodies.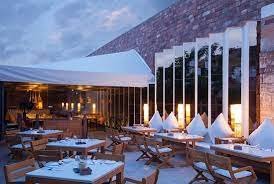 On the Rocks
On the Rocks offers a diverse menu that caters to various tastes. 
While it focuses on grilled and barbecued dishes, you can also find a range of Indian, Continental, and international cuisines. The restaurant ensures there's something for everyone.
The interiors of On the Rocks are contemporary and stylish, providing a comfortable and relaxed dining atmosphere. 
The restaurant also offers outdoor seating options, allowing guests to enjoy their meals while enjoying the surrounding views.
The highlight of On the Rocks is its expertise in grilled and barbecued dishes. You can savour succulent meats, seafood, and vegetarian options, all prepared with flavorful marinades and perfectly cooked. The restaurant's culinary team is known for their expertise in grilling techniques.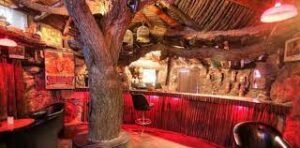 Alongside the delicious food, On the Rocks offers a wide selection of beverages to complement your meal. You can choose from cocktails, mocktails, wines, spirits, and other refreshing drinks. Explore Jodhpur With Taxi Service in Jodhpur.
Jodhpur Cafe
 Located in the Old City, Jodhpur Cafe is a cozy and vibrant eatery. It is considered one of the best rooftop restaurants in jodhpur
It offers a variety of cuisines, including Indian, Italian, and Continental, along with a selection of beverages. 
The rooftop seating provides a lovely view of the bustling streets below.
Jodhpur Cafe also offers a selection of beverages. You can choose from a range of refreshing drinks, including juices, soft drinks, coffee, and tea, to complement your meal.
Jodhpur Cafe provides a casual and laid-back dining experience. It is a popular spot among locals and tourists who appreciate its relaxed ambiance, good food, and friendly service.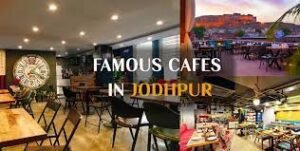 Read More: 5-star hotels in Jodhpur
To explore Jodhpur you can hire car rentals. JCR CAB as the name itself says it all provides luxurious car rentals to give their customers a Royalty feel. JCR CAB is the magical solution to all your travelling desires. So, if you are looking for Taxi Service in Jodhpur then JCR Cab will leave no efforts to make your travelling experience memorable.