6 Important Car Rental Tips Everyone Must Know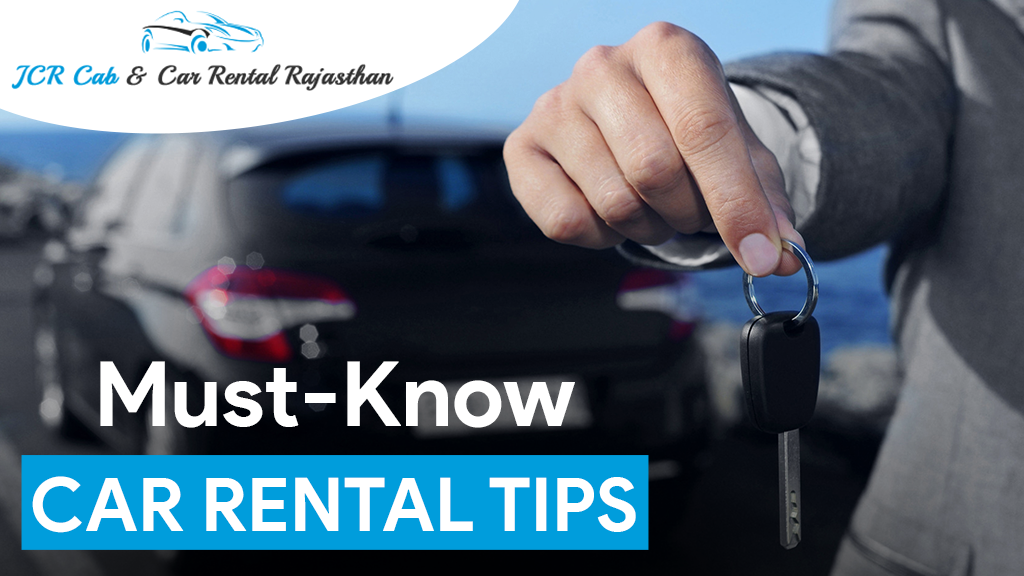 Road trips are the best journeys of life. This travel mode is best if you are planning a trip with your friends or beloved ones. If there is an excellent opportunity to get close to mother nature while experiencing the scenic beauty, this is a road trip.
The true essence of a road trip lies with good transportation. And for this nothing is better than a vehicle but using your own vehicle for the trip is hectic, and if you are looking for hasslefree transport then a cheap car rentals service will be a good option. But if you are not a globetrotter and planning your first road trip, then this article is for you.
There are a couple of things you might want to keep in mind while renting a car for your road trip. This article shares a few essential tips to make your first car rental experience a lifetime memory.
Top Car Rental Tips
1.Understand the service
That's the first thing that needs to happen when you book a car rental service. The rental car providers offer various types of services, and it's up to you to choose the best one per your requirements. As long as you are on a short journey, then a round-way taxi is excellent, but a one-way taxi will be a great option if you are planning an extended stay. It is crucial that you sit relaxed and consider a few points and then finalize a service for you.
2.Understand the vehicle requirement
After understanding the service, it is vital that you discuss your destination with your service provider because not every vehicle is suitable for all types of routes. For instance, you can take the example of a sedan that is not suitable for high-altitude destinations. Similarly, a hatchback is not an ideal option for long trips. Hence it becomes crucial that you identify your requirement carefully before contacting a car rental service.
3.Look for extra charges
While baking a car rental service, you must ensure that all the travel costs are included in your contract, and there are no extra and hidden charges. A lot of times, it happens that the cab service providers hide some of the costs like airport, toll, and fuel charges. But when the final payment comes, they suddenly ask for those charges, which becomes embarrassing and argumentative for you and consumes a lot of your precious time and money. So ask for the same wheel booking.
4.Do a background verification
This is a must thing you should do before booking a car rental service. Remember that all the professional cab service providers have the necessary licenses from the government and local administration. You should always verify these certifications and licenses to ensure the authenticity of the service provider. Numerous fake cab service providers are operating in the market. They are not only illegal but also do not follow any travel guidelines related to safety and comfort. If your potential cab service provider is unwilling to show you the permits, it's better to stay away from those operators and look for a genuine one.
5.Look for driver's reliability
This is highly crucial, yet the most underrated point people often neglect while booking a car rental service for themselves. A driver is a totally unknown person to you, and it is beneficial to do background verification of them, i.e., their criminal record, behavior, and nature. And if you don't find anything suspicious about them, that would be a great time to hire them.
6.Check with reviews
People often confuse this with the document or license verification, while both are different things. In the former one, you check for their legality, while for others, you check for the actual service they offer to you. If you don't want to suffer repercussions during your travel, it is better to verify the service by yourself. Connect with former customers or go to social media platforms or any forum and read the review of people to ensure the best assistance with safety.
These are a few rental car tips from our side for the people who hire service for the very first time. Keep these points in mind, and we bet that you will get an outstanding experience.