A THREE-DAY ITINERARY TO UDAIPUR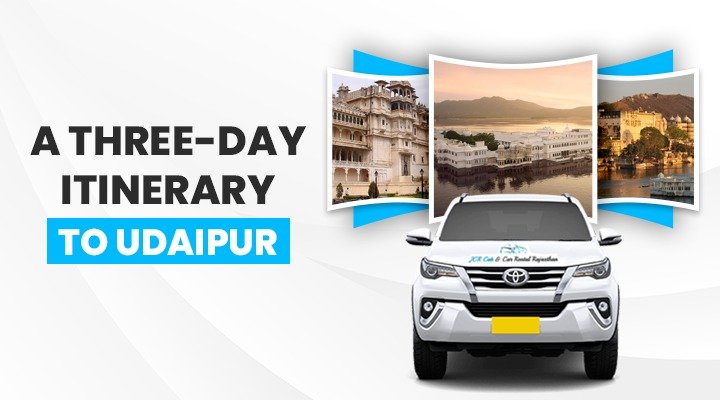 Udaipur, the "City of Lakes," is a destination that effortlessly weaves history, culture, and natural beauty into a mesmerizing tapestry. With its opulent palaces, tranquil lakes, and vibrant bazaars, Udaipur is a treasure trove waiting to be explored. In this three-day itinerary, we invite you to embark on an unforgettable journey through the heart of Udaipur, immersing yourself in its rich heritage, exquisite architecture, and the warmth of its people.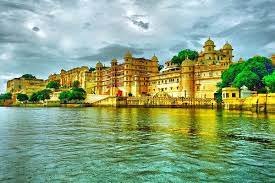 Day 1- Majestic Palaces and Regal Grandeur
Morning
Start your day with a visit to the resplendent City Palace, a true testament to the city's regal past. As the sun's first rays illuminate the palace's intricate facades, wander through its opulent courtyards, adorned with ornate arches, delicate frescoes, and charming balconies. 
Be sure to catch the panoramic view of Lake Pichola and the surrounding hills from the palace's terraces.
Afternoon
For a taste of authentic Rajasthani flavors, head to a local eatery and savor the flavors of dal baati churma, gatte ki sabzi, and other regional delicacies. 
After lunch, venture to Saheliyon-ki-Bari, the Garden of Maidens, a serene oasis where lotus pools, marble pavilions, and lush greenery create a tranquil atmosphere.
Evening
As the day mellows into evening, embark on a boat ride across Lake Pichola. Watch as the sun dips below the horizon, casting a golden glow over the water and illuminating the palaces that seem to float on its surface. 
End your day with a leisurely stroll through the bustling streets of Hathi Pol Bazaar or Bada Bazaar, where you can shop for traditional textiles, handicrafts, and jewelry. Visit Udaipur with Taxi service in Udaipur.
Read More: Amazing Things to do in Chittorgarh
Day 2 -Cultural Delights and Lakeside Charms
Morning
Kick off your second day with a visit to the iconic Jagdish Temple, an architectural marvel dedicated to Lord Vishnu. Witness the temple's intricate sculptures and immerse yourself in the spiritual aura of the place. 
Afterward, make your way to the Bhartiya Lok Kala Mandal, a cultural institution that showcases Rajasthan's folk arts, music, and dance.
Afternoon
Indulge in a leisurely lunch at a rooftop restaurant, where you can savor delectable Rajasthani cuisine while soaking in panoramic views of the city's lakes and palaces.
Post-lunch, take a guided tour of the Vintage Car Museum, a hidden gem that showcases a splendid collection of vintage automobiles.
Evening
As the sun sets, head to Fateh Sagar Lake for a serene boat ride to Nehru Garden. The garden's lush expanse and vibrant flowers create a picturesque setting for a relaxing evening. 
For dinner, choose from the city's diverse culinary offerings, from traditional Rajasthani fare to international cuisines.
Day 3 – Historic Forts and Artistic Splendors
Morning
Rise early and embark on a journey to the nearby Kumbhalgarh Fort, a UNESCO World Heritage Site known for its massive walls and stunning architecture. 
Explore the fort's labyrinthine passages, admire its intricate designs, and revel in the panoramic views of the surrounding countryside.
Afternoon
Return to Udaipur and enjoy a leisurely lunch at a charming café nestled within the city's winding lanes. Afterward, set out to explore the Shilpgram Crafts Village, where artisans from across India gather to showcase their crafts and skills. 
Immerse yourself in the vibrant world of traditional arts, and perhaps even pick up a unique souvenir.
Evening
Conclude your Udaipur sojourn with a visit to the Bagore Ki Haveli, a historic mansion that has been transformed into a museum. Attend the mesmerizing evening cultural show that features traditional music, dance, and puppetry, providing a fitting end to your three-day journey through Udaipur's cultural landscape.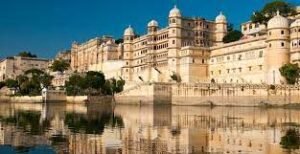 A Tapestry of Experiences
In just three days, Udaipur unveils a multitude of experiences that transport you through time and tradition. From the grandeur of its palaces and the serenity of its lakes to the vivacity of its markets and the richness of its culture, Udaipur paints a vivid tapestry of enchantment. As you bid farewell to this city of dreams, you'll carry with you not just memories, but a piece of Udaipur's enduring charm that will forever be etched in your heart.
Read More: Make Beautiful Memories in the City of Lakes Udaipur
JCR Car Rental Service
Steeped in history, adorned with grandeur, and cradled by serene lakes, Udaipur is a destination that promises an enchanting journey through time and beauty. When you're ready to explore this captivating city, there's no better way to do so than with JCR Car Rental Service. With a fleet of meticulously maintained vehicles and a commitment to exceptional service, JCR Car Rental Service is your perfect partner in unraveling the charms of Udaipur at your own pace and convenience.