Amazing Things to do in Chittorgarh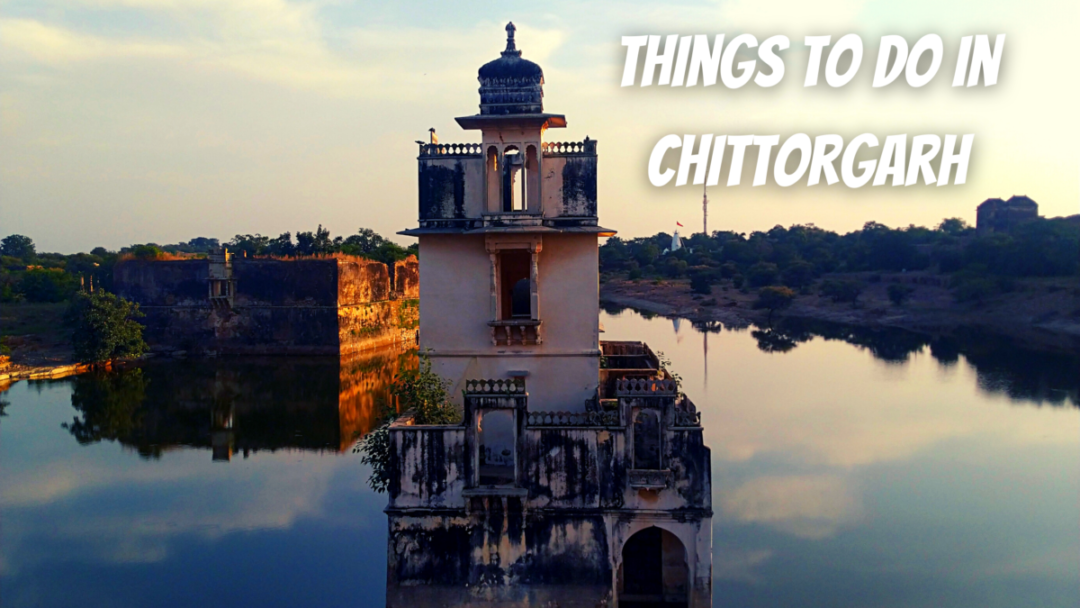 Experience the beauty of Culture and Tradition in Chittorgarh
Standing tall on the south-eastern fronts of Rajasthan is the majestic Chittorgarh Fort telling a tale of the royal history and the glory of Rajasthan's past. Chittorgarh is one of the most popular tourist spots in Rajasthan, given its location and historical significance. More than anything, Chittorgarh has been famous as the place of royal culture and cuisine, as a place of glorious past and magnificent architecture.
If you are too planning to visit Chittorgarh this vacation with your family or friends, here is a short explore guide for you. Here are all the things you can explore while you are in Chittorgarh:
Visiting Places
There are a lot of popular sightseeing spots in Chittorgarh which are not crowded at all. The one thing that tourists like about Chittorgarh is that it's never too crowded, even after its popularity. It's a place of tranquil locations with rich background stories about them. The best way to travel to Chittorgarh is to learn about its history and culture as you visit each sightseeing location in Chittorgarh. The most popular sightseeing location in Chittorgarh are:
Chittorgarh Fort
Rana Kumbha Palace
Tower of Fame (Kirti Stambh)
Tower of Victory (Vijay Stambha)
Padmini's Palace
Fateh Prakash Palace
Kalika Mata Temple
Sanwaria Ji Temple
Ratan Singh Palace
Meera Temple
Sita Mata Wildlife Sanctuary
Add more thrill to your holiday tour. Book a taxi in Chittorgarh with JCR Cabs.
Activities to perform in Chittorgarh
Chittorgarh is a place widely loved by travellers and adventure enthusiasts all around the world. Once here, you can follow various adventure activities in the city. There are various forest trails and rocky terrains in and around the city for a great nature trip in Chittorgarh. If you are feeling very adventurous, you can visit one of the rock climbing spots on Chittorgarh. You can also spend your evenings by the lakeside in the beautiful colours of the setting sun. Chittorgarh is the best vacation spot for lovers of nature and adventure enthusiasts.
Shopping in Chittorgarh
Chittorgarh is a city of rich culture and traditions. Shopping in the markets of Chittorgarh, you can get your hands on some very unique souvenirs which reflect the glory of this city immensely. In the markets of this city, you can buy colourful cotton and silk textiles, leather items, wooden objects and handcrafted items. You can also buy various oxidised jewellery items.
Another special thing that you can buy from Chittorgarh is the special Thewa Jewellery which you can buy from the jewellery shops here. This is a type of jewellery which is made with glass and gold. Unique and beautiful designs are created by embedding glass into the gold designs.
The most popular shopping places in Chittorgarh include Rana Sangha Market, Sadar Bazaar, Fort Road Market, etc.
Where to Eat and What to Eat
Chittorgarh is famous for its cuisine. The local delicacies of this city will make you fall in love with the Rajasthani cum Mughlai cuisine that they serve. The most popular recipes in Chittorgarh cuisine include Dal Baati Churma, Laal Maas, Badam Halva, Gatte ki Khichadi, Badam Halva, Mohan Maas, etc. You can find delicious street food all around the city, near every market and sightseeing spot. Trying out the variety of delicacies on the streets of Chittorgarh will get your taste buds running wild.
Chittorgarh is also a good place to visit if you are a fan of royal treatment and hospitality. In the popular restaurants and resorts of Chittorgarh, you can enjoy lavish food and luxury stay in one of the five-star heritage properties of Chittorgarh.
Festival and culture
Chittorgarh is a place that is rich in culture and tradition. Your cultural experience in Chittorgarh can be enhanced if you decide to visit this city during one of the festivals here. If you really want to get a sneak peek into the Royal Rajputi culture and traditions, you would want to visit Chittorgarh during one of the following festivals here:
Maharana Pratap Jayanti, when lots of processions are held all across the city in honour of Maharana Pratap
Meera Mahotsav, a three-day festival organised in the Meera Temple annually by the worshippers of Meera Bai, showcasing cultural folk songs and Bhajans of Lord Krishna and Meera Bai
Jauhar Mela, dedicated to the Jauhar which was performed by Rani Padmini and her followers in the Padmini Mahal of Chittorgarh
Gangaur, which is one of the most popular and tradition-rich festival celebrated all across Rajasthan, marked by various religious processions and homely worshipping practices by the married women
Teej, which is celebrated by the women in Rajasthan as a fasting day for the long life of their husbands, followed by the folk songs and worshipping of Goddess Parvati
Rang Teras, a festival which is celebrated with great enthusiasm in Chittorgarh with colours and fireworks dedicated to the spirit of brotherhood among the people of Chittorgarh
Make your Holidays Unforgettable. Book a tour or a taxi in Chittorgarh with JCR Cabs today.