Exploring Jaipur on a Budget: Tips to Save Money on Transportation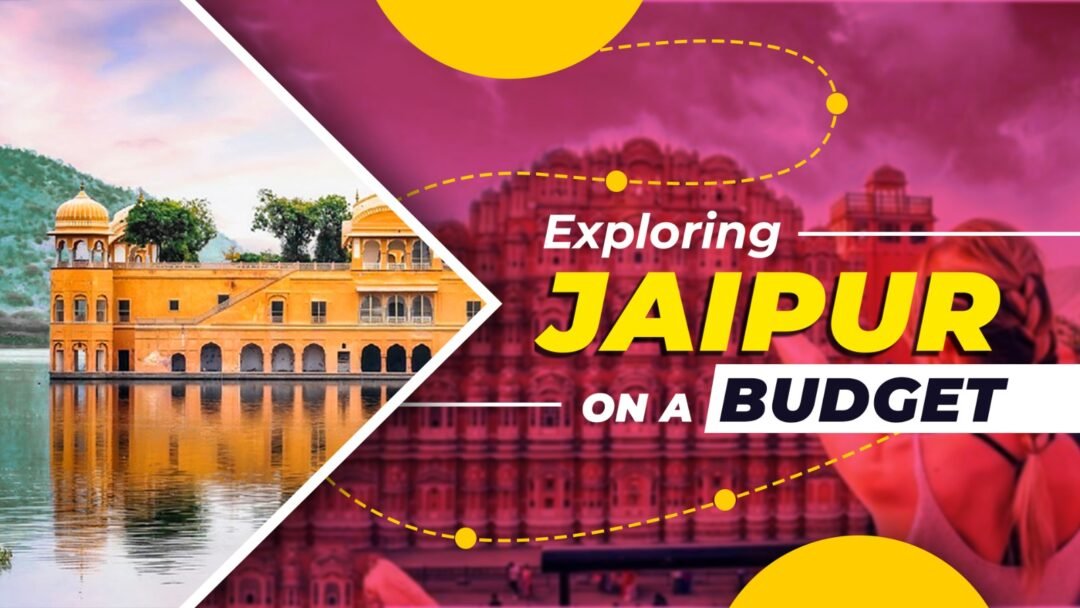 Travellers' fantasies come true when they visit Jaipur, which has a vibrant culture and a rich history. But when you're visiting a charming city like Jaipur, you want to maximise your enjoyment while preserving your finances. Our cab service is useful in situations like this. We try to offer budget friendly travel in Jaipur. We'll demonstrate in this blog how our cab service can enable you to visit Jaipur on a budget without sacrificing comfort and convenience and there are variant options and tips of cheap transportation options in Jaipur-

1] Consider Your Route Carefully: The key to saving money on transportation is effective planning. The city of Jaipur is renowned for its conveniently located attractions. Reduce the number of cab rides by organising your agenda around nearby attractions. Making the most of your time without emptying your wallet is possible by using our JCR cab service.

2] Shared Rides: Choose one of our shared cab options to further cut costs. Along with helping the environment, sharing a ride with people going in the same direction can help you save money. You can benefit from the convenience of a private cab without paying the whole cost by splitting the cost with other travelers. This is a great way to interact with others while lowering your carbon impact and a perfect example of cost effective transportation in Jaipur.

3] Investigate by Foot: Leisurely strolls provide some of Jaipur's most unforgettable experiences. The city's bustling atmosphere is best enjoyed on foot, and many attractions are conveniently positioned near to one another. Accept the challenge of exploring on foot, finding hidden gems, and experiencing the local way of life while saving money on transportation and affordable travel in Jaipur.

4] Stay Close to the Action: To avoid taking long cab rides, choose lodging close to your intended attractions, this is the best way for budget travel in Jaipur.  This lowers your overall transportation expenditures because it allows you to explore more on foot while still saving money. We can pick you up from your lodging, which will make the process go more smoothly.

Additional Transportation Savings Options in Jaipur
Travel During Off-Peak Hours: Visiting Jaipur off-peak hours has a number of benefits. You'll not only enjoy the sights when there are fewer visitors, but you might also save money on admission during certain hours. Visits in the early morning and late afternoon can be very tranquil and affordable.
Take the Public Transit- A decent public transit system, including buses and the metro, is provided by Jaipur. Although these choices are affordable, they might not necessarily be the most practical. Save them for routes that are simple to reach and use our cab service for farther-flung locations and regions that public transportation does not adequately serve.

Rickshaws- Rickshaws should be used with caution because they are widespread in Jaipur. Even though they can be reasonably priced for short distances, make sure you agree on a tariff before setting out on your trip to prevent being overcharged. For longer trips or during severe weather, it's important to keep in mind that our cab service is a more dependable and comfortable option.
Renting a bicycle– It  is an excellent option to explore Jaipur on a budget for those who are concerned about the environment. It's simple to locate bicycle rental shops across the city, and it's a cost-effective and environmentally beneficial way to get around.

Making Your Trip Affordable and Convenient with Our JCR  Cab Service
Cost-Effective Options: We have a variety of vehicles in our fleet, from affordable options to more opulent rides, to fit any budget. You may avoid splurging on transportation and free up more money for activities, meals, and souvenirs by selecting a car that meets your budget.

Transparency and Reasonable Prices: We are aware that many travelers place a premium on traveling on a tight budget. For your needs and price range, our taxi service in jaipur offers a variety of vehicles and cheap transportation in Jaipur.  Our straightforward and aggressive pricing distinguishes us from the competition and guarantees that you won't incur any unforeseen costs. With us, you may experience the convenience of a private cab without breaking the bank.

Customized tour packages- Tour packages that are specifically designed for you are available from us and may be adjusted to fit your needs and budget. We can create a package that meets your budget and itinerary, whether you're interested in a half-day tour, a full-day investigation of Jaipur's ancient monuments, or a trip to a few particular locations.

Safety and Comfort: By using our JCR cab  service, you not only ensure a comfortable and safe trip, but also financial saving leading to cost effective travelling in Jaipur. Your safety and traveling experience are prioritized by our well-kept vehicles and qualified drivers. A courteous driver and a clean, well-kept vehicle are guaranteed, which will make your trip even more convenient.

Customized Tours: We offer flexible customized tour packages through our cab service. Whether it's a half-day trip, a full-day investigation of Jaipur's ancient places, or a visit to certain sights, you may customize your schedule to your spending limit and preferences. We offer a flawless traveling experience while assisting you in making the most of your budget.

Door-to-Door service- You may conveniently tour numerous places in Jaipur without the trouble of coordinating various kinds of transportation thanks to our door-to-door service, which guarantees that you are picked up and dropped off at your preferred destinations.
Knowledgeable Local Drivers: Our drivers are natives who are well-versed in Jaipur. They can direct you to the best locations for sightseeing, dining, and shopping, allowing you to maximize your time and avoid squandering money on pointless side trips.

Flexibility in terms of time: Our service allows you to set your own hours. You may choose when and where to go, which makes it simpler to travel to attractions off-peak to save money on admission prices or avoid the crowds.

For travelers on a tight budget, Jaipur's lively culture and rich history provide a wealth of adventures. Our cab service is available to assist you maximize your trip while minimizing your travel expenses. We guarantee that your budget-friendly discovery of the Pink City is nothing short of exceptional with reasonable price, safety, comfort, and customizable tour options.
You may have a memorable, cost-effective vacation around Jaipur by adhering to our advice on making your schedule, sharing rides, and walking around. Explore the Pink City with our trusted cab service right now to make your trip affordable and practical. The magic of Jaipur may be experienced without breaking the bank thanks to our dedication to make your vacation affordable.