Exploring Rajasthani Cuisine in Udaipur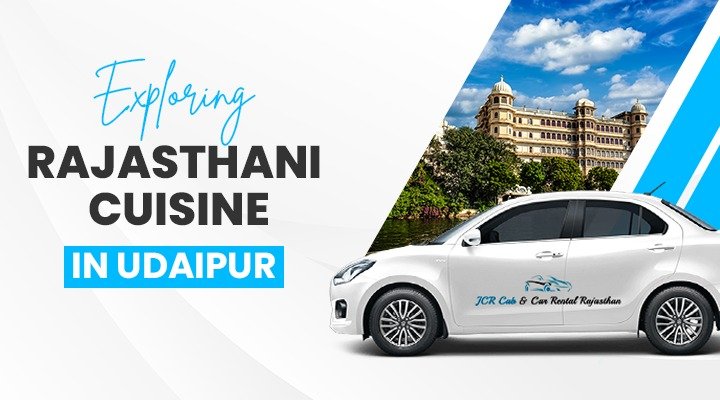 Udaipur, the enchanting city in the western Indian state of Rajasthan, is not only renowned for its captivating lakes and palaces but also for its rich culinary heritage. Rajasthani cuisine, with its vibrant flavors and royal influences, holds a special place in the hearts of both locals and visitors. In this blog, we will take a delightful culinary journey through Udaipur and explore some of the best restaurants that offer authentic Rajasthani cuisine.
Rajasthani Cuisine
Rajasthani cuisine reflects the opulence and grandeur of the Rajput era, characterized by its crobust flavours, extensive use of spices, and unique cooking techniques. The cuisine celebrates the rich agricultural abundance of the region, incorporating ingredients like lentils, gram flour, millets, and dairy products. It is a delightful blend of vegetarian and non-vegetarian dishes, with a strong emphasis on ghee (clarified butter) and an array of
spices like red chilli, turmeric, coriander, and cumin. Visit Rajasthani Cuisine in Udaipur with Taxi Service in Udaipur.
1. Natraj Dining Hall
● Located in the heart of Udaipur, Natraj Dining Hall is a legendary restaurant that has been serving authentic Rajasthani cuisine since 1951.
● It offers a wide range of traditional Rajasthani delicacies, including Dal Bati Churma (baked lentil dumplings with a side of clarified butter and crushed wheat dessert),
● Gatte Ki Sabzi (gram flour dumplings in a spicy curry), and Ker Sangri (a tangy and spicy desert bean preparation).
● The restaurant's rustic ambiance and warm hospitality add to the overall dining experience, making it a must-visit for food enthusiasts.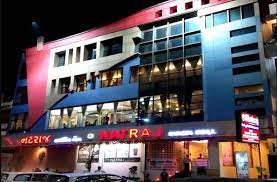 2. Rajmahal Bhog
● Nestled within the historic city palace complex, Rajmahal Bhog provides an immersive dining experience with breathtaking views of Lake Pichola.
● This vegetarian restaurant specializes in Rajasthani thali, a traditional meal served on a platter that includes an assortment of dishes.
● The thali at Rajmahal Bhog features delicacies such as Dal Baati Churma, Kadhi (spiced yogurt-based curry), and an array of seasonal vegetable preparations.
● The regal ambiance, coupled with the delectable flavors, transports diners to a bygone era, leaving them with a memorable experience.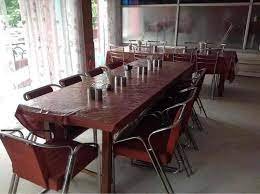 Read More: Make Beautiful Memories in the City of Lakes Udaipur
3. Upre by 1559 AD
● Situated in the heart of Udaipur's old city, Upre by 1559 AD offers a contemporary twist to Rajasthani cuisine. This rooftop restaurant provides a breathtaking panoramic view of the city's skyline and Lake Pichola.
● Upre showcases the vibrant flavors of Rajasthan through dishes like Lal Maas (spicy mutton curry), Laal Gatte Ki Sabzi (red chili dumplings in a rich gravy), and Panchmel Dal (a fusion of five different lentils).
● The fusion of traditional Rajasthani flavors with modern presentation techniques makes Upre a favorite among locals and tourists alike.
Udaipur is a paradise for food lovers, especially those seeking a culinary adventure in Rajasthani cuisine. The city offers a wide array of restaurants that serve authentic and delectable Rajasthani dishes. From the age-old charm of Natraj Dining Hall to the regal experience at Rajmahal Bhog and the modern twist at Upre by 1559 AD, each restaurant promises to take you on a gastronomic journey through the rich flavors of Rajasthan. So, indulge in the royal cuisine of Udaipur and savor the essence of Rajasthan's culinary heritage.
Read More: A THREE-DAY ITINERARY TO UDAIPUR
Travel with JCR Cabs
To make the most of your journey through this enchanting destination, entrust your travel needs to JCR Cabs. With their commitment to comfort, safety, and personalized experiences, you can explore the wonders of Udaipur without any worries. As you embark on an unforgettable adventure across the Lake city, let JCR Cabs be your trusted companion in making memories that will last a lifetime.