Exquisite Souvenirs & Unique Handicrafts: Jaisalmer Shopping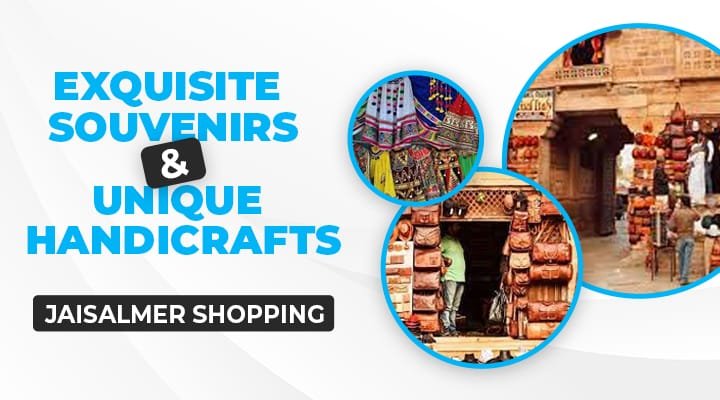 The captivating "Golden City" of Rajasthan, Jaisalmer, is well-known for its bustling markets in addition to its spectacular forts and sand dunes. The vibrant bazaars of Jaisalmer provide a wide selection of distinctive and traditional goods that make for ideal gifts and keepsakes. Visit Jaisalmer with Taxi service in Jaisalmer.
Let's examine the things you really must purchase when seeing this fascinating desert city.
1. Handcrafted Textiles & Embroideries
● Jaisalmer is well known for its wonderful handcrafted textiles and embroideries, which showcase the region's rich cultural past.
● The markets are bursting with brilliant bandhani (tie-and-dye) fabrics and elaborately embroidered textiles.
● Look for sarees, lehengas, and turbans which are typical Rajasthani attire that are embellished with mirror work, sequins, and elaborate threadwork.
● These magnificent masterpieces serve as priceless mementos of your trip to Jaisalmer in addition to being lovely additions to your wardrobe.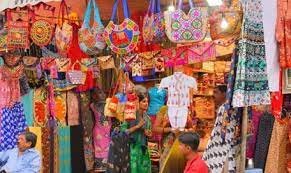 Read more: The mesmerizing camp stays in Jaisalmer
2. Camel Leather Products
● Visiting Jaisalmer wouldn't be complete without perusing the city's markets for camel leather. Numerous items made of camel leather, including bags, wallets, belts, shoes,and journals, are created by the region's talented craftspeople.
● Natural colours are used in the tanning process to give supple and sturdy camel leather its distinctive scent and personality.
● These premium products not only exhibit superb craftsmanship but also serve as a reminder of Jaisalmer's desert heritage. Visit Jaisalmer one day sightseeing.
● When making your purchase, remember to haggle and think of the distinctive camel leather products as genuine keepsakes from the Golden City.
3. Lacquerware and ornate woodwork
● Jaisalmer is also well-known for its intricate woodwork.
● A variety of wooden artifacts, including as carved furniture, picture frames, and decorative items, are sold in the markets.
● Jaisalmer's experienced artisans display their talent and prowess by creating beautiful patterns and motifs.
● Additionally, guests favour lacquerware, which has vibrantly painted and mixed-media motifs.
● These exquisite works of art offer a sense of regal elegance to any environment and make wonderful gifts or additions to home decor.
4. Jewellery and gemstones
● For those who love jewellery, Jaisalmer's markets are a gold mine.
● The city is well-known for its elaborate silver jewellery that is set with priceless and semi-precious stones. The stunning designs, which range from conventional to modern, perfectly encapsulate Rajasthani workmanship.
● Find vivid gemstones including turquoise, garnet, and amethyst set in elaborately made necklaces, earrings, bangles, and rings.
● The Jaisalmer jewellery markets offer a variety of selections to suit every taste,whether you're looking for a striking piece or a subdued accent.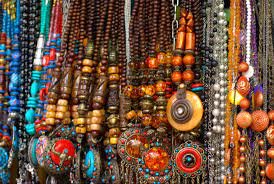 Read More: Things to know more about Jaisalmer before visiting with Car Rental in Rajasthan
A piece of Rajasthan's rich heritage can be brought home by shopping in Jaisalmer, which is an engaging experience. By purchasing these distinctive keepsakes, you help local craftsmen while also preserving a memento of your trip to this alluring desert city.
JCR Cab is Best and Top Best Tour and Travel Company In Rajasthan, Which Provide Best Car and Safest taxi rental Service in Rajasthan, Also Its Provide Taxi Rental Services in All over Rajasthan, which best safe and Luxury Taxi Rental service in Rajasthan.