How to Choose the Right Car for Your Road Trip?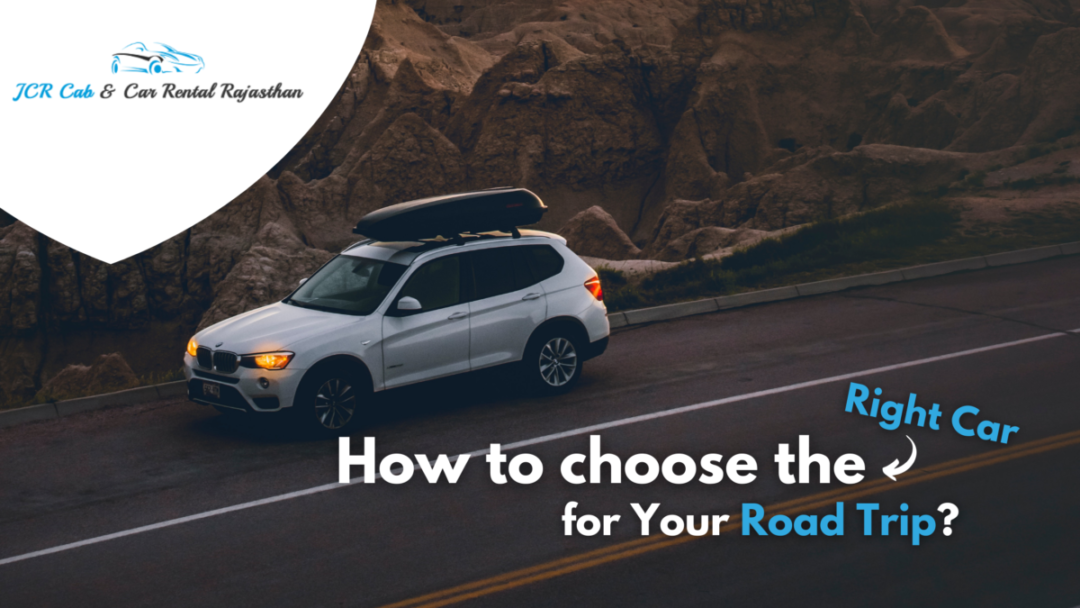 Humans are social beings, and deep down, we all have a child globetrotter that creates the urge to explore hidden places. Traveling is the best way to soothe your traveling needs. Road trips top the rank of itinerant methods. With the progress in modes of transportation and building new highways, road trips are now becoming more popular than ever.
In a historic country like India, you will find plenty of places to experience and create memories for life. The interstate and intercity beauty is best explored via roads. The scenic beauty, along with your friends and family members, are the major perks of a road trip.
For maximum enjoyment of your road trip, you need a specific vehicle to cater to your needs. Just like your party clothes can't substitute for your office formals, similarly, the same car will not suit all roads. If you are also planning a road trip but not confident about the vehicle, then hold on and keep reading this article, as, by the end, you will get a brief insight about the vehicle selection.
Safety First
Whether traveling in a desert land or a hilly area, the first and foremost thing you look at on a road trip is safety. If the vehicle is not safe or not compliant with all the norms, then you should avoid using such cars. For instance, you can take the example of Volvo cars; they made the safest car for a road trip.
When traveling to a mountain station or rough terrain, an SUV will be a natural choice. But it is seen that the SUVs have the highest safety standards and features due to obvious reasons. These vehicles are the most demanding and made for the toughest of terrains. ABS (Anti-lock Braking System), ESP (Electronic Stability Program), EBD (Electronic Brakeforce Distribution), HSA (Hill Start Assist), HDC (Hill Descent Control) are some of the primary features you can find in an SUV.
Do not ignore Comfort
The second most important thing is comfort. We know you are super excited about your trip and can do anything for that, but what about the convenience. You don't want to ride in a vehicle that can give you aches or travel lags. If long trips with comfort plus extra luggage are your priority, then nothing beats an MPV or MUV.
Toyota Innova and Kia Carnival are some of the most comfortable cars for long trips. These vehicles are not as powerful as an SUV, but they are versatile with unmatched comfort and unbeatable boot space. Paying a few extra hundreds for the desired space will save you from unnecessary travel discomforts.
Always check on mileage
Accept it or not, but mileage or per km petrol consumption is the most crucial part while deciding a vehicle for your memorable road journey. Large cars, due to their size, require more fuel than your regular four-wheelers. Usually, it is seen that oil burners (diesel engines) consume less fuel and generate more power, while on the other hand, gasoline engines are not fuel-efficient.
Don't compare your road vehicle with air travel; of course, road trips are cheap compared to airways, but you should always choose a car that gives more kilometers on your fuel.
Extra Benefits
Every vehicle has some unique features. But you must look for a car with the given features:
Good infotainment system
Cruise control system
Rain sensing wipers
Automatic headlamps
Internet connectivity
Lastly, always test drive your car whenever you plan a road trip. Check for its service status, brakes, jack, and spare wheel. These features will save your day and make your travel outstanding.
Through checking the compatibility of your chosen vehicle with the route decided. Look for the best SUV for road trip, the best sedan, hatchback, or MPV for a road trip. Keeping these points in mind will surely get the most out of your road trip.
To conclude, remember that the thumb rule for choosing the vehicle for your road trip is based on the type of roads you are going to travel on. To simplify, it means that an SUV is powerful and is best suited for rough and rugged terrains, especially the hilly areas, while on the other hand, if the luggage is your priority, then an MPV or a MUV will be the best decision. Similarly, it's the sedan where you will get unbeatable comfort for a long trip. Hatchbacks are quick and affordable; hence it's all upon you and your requirements while finalizing the vehicle.