A 3-day itinerary to Jodhpur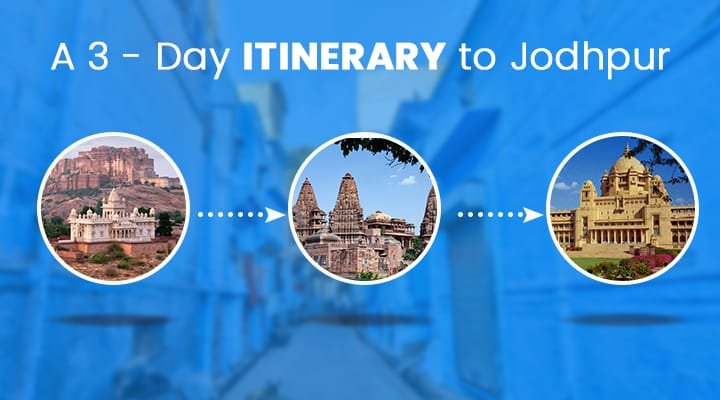 Travellers are enthralled by Jodhpur, the "Blue City" of Rajasthan, India, for its vibrant
culture, magnificent forts, and alluring scenery. With the help of our carefully prepared
schedule, take a fascinating tour of this ancient city and experience all that it's rich history
and regal splendor have to offer.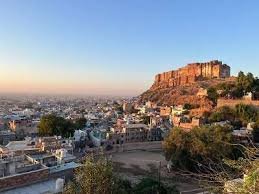 Day 1
● When you go to Jodhpur, stay in a historic hotel to experience a step back in time.
Explore the crowded streets of the old city in the morning.
● Spend some time getting lost in the bright bazaars where you may find magnificent
handicrafts, vibrant textiles, and traditional Rajasthani jewellery.
● Enjoy the culinary treats the city has to offer, including dal baati churma and mirchi
vada, to get a taste of the native flavours.
● Visit the magnificent Mehrangarh Fort in the late afternoon for beautiful views of the
city. It is positioned atop a hill. Discover the fascinating history of the Marwar
dynasty as you tour its finely crafted palaces and marvel at the remarkable collection
of artifacts.
● At the renowned Jaswant Thada, a cenotaph constructed in honour of Maharaja
Jaswant Singh II, you can round off your day by taking in a spectacular sunset.
● As the sun sets, the marble building turns golden, lending the scene a mystical feel.
Read More: Top 10 Restaurants of Jodhpur
Day 2
● Visit the majestic palace-turned-hotel Umaid Bhawan Palace to start off your second
day. Admire its magnificent architecture, deft carvings, and expansive gardens.
● Take a guided tour to discover the history of the royal family and see how lavish life
was in the past.
● Next, pay a visit to the lively Sardar Market to fully experience the vibrant local
culture. Enjoy the sights, sounds, and smells as you stroll through the market's
winding pathways, which are dotted with stores selling spices, clothing, and
handicrafts.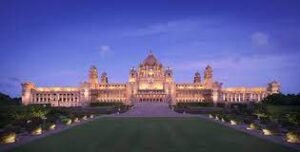 ● Don't forget to try some delectable regional street food, such as pyaaz kachoris and
mirchi pakoras.
● Take a village safari in the afternoon to see how people live in the countryside of
Rajasthan. Observe traditional folk dances, go to a nearby handicrafts village, and talk
to friendly locals to learn about their daily routines and long-standing customs.
Read More: Jodhpur Car Rental Service At Best Price From JCRCab
Day 3
● On your last day, leave the city to see the picturesque landscapes that surround
Jodhpur. Visit the tranquil Mandore Gardens, which are decorated with historical
monuments, temples, and beautiful vegetation.
● Explore the grounds and discover the myths connected to this historic location.
● Continue on to the Bishnoi Village, which is renowned for its abundant wildlife and
the community's conservation initiatives.
Visit Mandore Garden with car rental in jodhpur.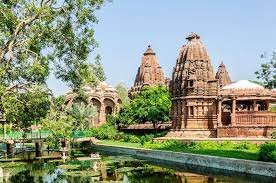 To explore Jodhpur you can hire car rentals. JCR CAB as the name itself says it all provides luxurious car rentals to give their customers a Royalty feel. JCR CAB is the magical solution to all your travelling desires. So, if you are looking for Taxi Service in Jodhpur then JCR Cab will leave no efforts to make your travelling experience memorable.