A 3-day itinerary to Jaisalmer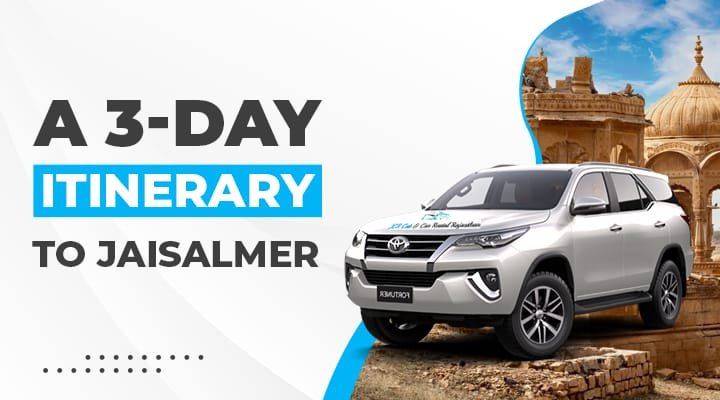 Jaisalmer, sometimes referred to as the Golden City of India, is a captivating location that combines a vibrant culture, a rich history, and stunning desert scenery. We will walk you through the must-see sights and activities in this 3-day itinerary so that your trip to Jaisalmer is a once-in-a-lifetime experience. Visit Golden City with Taxi service in Jaisalmer.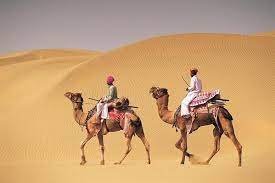 Day 1
Morning
● Visit the beautiful Jaisalmer Fort, a UNESCO World Heritage Site, to kick off your journey.
● Explore the intricately designed temples, palaces, and Havelis (mansions), as well as the city's winding lanes. Don't miss the breathtaking city views from its ramparts.
● After that, proceed to Patwon Ki Haveli, a collection of five ornately carved havelis.
● Admire the magnificent balconies, intricate sandstone facades, and exquisite artwork that capture the richness of the past.
Afternoon
● Gadisar Lake – Take in a tranquil afternoon at this man-made oasis, which once functioned as the city's main water source. Take a boat trip, explore the stunning temples that line the lake, and take in the serene ambiance.
● Visit Salim Singh Ki Haveli, an architectural wonder distinguished by its one-of-a-kind peacock-shaped roof and magnificent carvings. Investigate the inside museum, which features artifacts from the past.
Read More: Exquisite Souvenirs & Unique Handicrafts: Jaisalmer Shopping
Evening
Sam Sand Dunes at Sunset – Discover the mystic allure of the Thar Desert by going there. Enjoy a camel safari, a breathtaking sunset over the enormous sand dunes, cultural performances, and authentic Rajasthani food at the desert camps.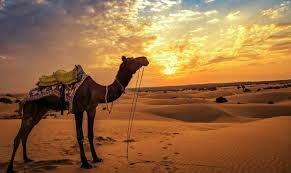 Day 2
Morning
● Visit the interesting ghost village of Kuldhara by setting out on a tour.
● Explore the fascinating ruins that offer a look into the past while listening to thespooky legends surrounding the settlement.
● At the Desert National Park, explore the distinctive flora and fauna of the Thar Desert.
● To see wildlife like the elusive Great Indian Bustard, desert foxes, and different species of reptiles, go on a jeep safari.
Afternoon
● Jain Temples, located inside the Jaisalmer Fort, are another must-see in the afternoon. Explore its magnificent architecture.
● Enjoy the magnificent stone sculptures, stunning paintings, and peaceful atmosphere of these holy locations.
● Visit Bada Bagh, a collection of chhatris (cenotaphs) honouring the Jaisalmer royal families.
● While taking in expansive vistas of the desert environment, observe the magnificence of these royal monuments.
Evening
● Cultural Performances in the Evening Attend a lively cultural performance that features Kalbeliya and Ghoomar, two traditional dance and music styles from Rajasthan.
● Immerse yourself in the vibrant clothes and rhythmic beats that represent the local culture.
Day 3
Morning
● Take a tour of Jaisalmer's thriving local marketplaces, including Sadar Bazaar and Manak Chowk.
● Shop for fine jewellery, embroidered clothing, leather products, superb handicrafts, and original mementos.
Afternoon
● Visit the Patwon Ki Haveli Museum in the afternoon to see a variety of artifacts, textiles, and historical artifacts.
● Learn about regional craftsmanship and art while enjoying the nuances of Rajasthani culture.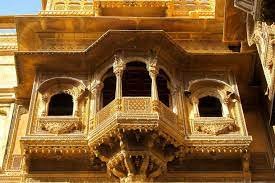 Evening
Farewell supper: Enjoy a traditional Rajasthani supper at one of the city's famed rooftop restaurants to round out your trip on a sweet note. Take in the exciting atmosphere while savouring the genuine flavours.
Read More: All about Jaisalmer Fort
In Summary, Jaisalmer is a great tourism destination because of its alluring combination of history, culture, and natural beauty. This 3-day itinerary makes sure that you get to know this Golden City's heart and soul, leaving you with priceless memories and a desire to return to its alluring embrace. Visit one day sightseeing in Jaisalmer.
To explore Jaisalmer you can hire car rentals. JCR CAB as the name itself says it all provides luxurious car rentals to give their customers a Royalty feel. JCR CAB is the magical solution to all your travelling desires. So, if you are looking for Taxi Service in Jaisalmer then JCR Cab will leave no efforts to make your travelling experience memorable.