Lakes of Udaipur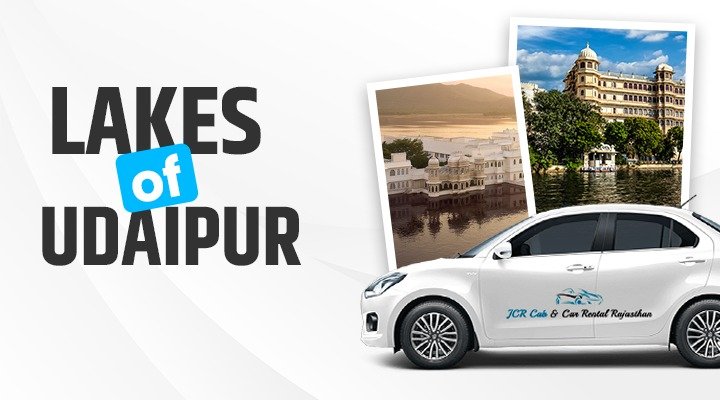 The charming city of Udaipur, located in the centre of Rajasthan, is well known for its magnificent palaces and picturesque lakes. These calm pools of water not only improve the aesthetic appeal of the city but also have significant historical and cultural value. Udaipur's lakes, which range from the recognizable Lake Pichola to the serene Fateh Sagar Lake and lesser-known gems like Udaisagar Lake and Badi Lake, offer a tranquil haven amidst
spectacular natural beauty. Visit Udaipur with Taxi service in Udaipur.
1. Lake Pichola
● Udaipur's crown treasure, Lake Pichola, is a monument to the city's magnificent architecture and allure of the outdoors.
● The Lake Palace and Jag Mandir are only two of the magnificent buildings that surround this lovely lake, which was created in the 14th century.
● The beauty of these architectural wonders is reflected in the still waters of Lake Pichola, creating a wonderful atmosphere.
● On a tranquil boat ride around the lake, visitors may take in the ethereal splendour of the nearby hills and palaces.
● The lake becomes a canvas of vivid colours as the sun sets, creating an experience that is really magical.
2. Fateh Sagar Lake
● Fateh Sagar Lake is a serene paradise that enchants visitors with its immaculate beauty. It is tucked away among the Aravalli hills.
● This gorgeous lake, which is made up of three little islands and was constructed in the 17th century by Maharana Fateh Singh, provides a tranquil retreat from the busy city life.
● Boating on the placid waters of Fateh Sagar Lake is a well-liked pastime that lets guests take in the tranquil surroundings.
● A favourite destination for nature lovers is Nehru Park, which is located on one of the islands and offers a lush green sanctuary with lovely gardens and a small zoo.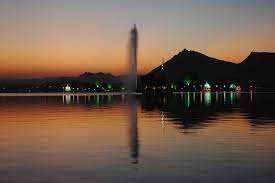 3. Udaisagar Lake
● Udaisagar Lake, a man-made reservoir outside of Udaipur, is steeped in history.
● The lake was built in 1559 by Maharana Udai Singh and was an essential water source for the city.
● Udaisagar Lake radiates a tranquil ambiance as it is encircled by hills and embellished with lovely ghats and temples.
Read More: A THREE-DAY ITINERARY TO UDAIPUR
● On the lake's embankment, the historic Udai Sagar Temple, which is devoted to Lord Shiva, stands magnificently, bringing a sense of spirituality to the area.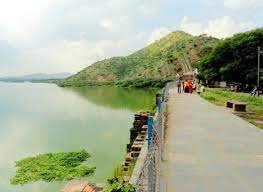 4. Jaisamand Lake
● The second-largest man-made lake in Asia, Jaisamand Lake is located around 48 kilometres from Udaipur. This magnificent lake, which Maharana Jai Singh built in the 17th century, is surrounded by dense trees and covers a sizable area.
● The Jaisamand Island Palace, which is located in the middle of the lake, contributes to the area's aura of royalty.
● The lake is a well-liked location for picnics and boating excursions because of its tranquil atmosphere and breathtaking views.
5. Rajsamand Lake
● Rajsamand Lake is a magnificent reservoir constructed by Maharana Raj Singh in the 17th century and is situated around 60 kilometres from Udaipur.
● The lake, which covers a large area, features elaborate marble steps, exquisitely carved cenotaphs, and gorgeous pavilions.
● The vast embankments provide a calm atmosphere for a leisurely stroll and provide panoramic views of the hills in the area.
● Rajsamand Lake is a breathtaking example of the era's architectural skill and a tribute to the engineering marvels of the day.
6. Badi Lake
● The tranquil atmosphere and stunning scenery of Badi Lake, a hidden gem tucked away from the busy city, draw tourists.
● This serene lake, also known as Jiyan Sagar, is surrounded by luxuriant vegetation and offers a relaxing escape for nature lovers.
● The lake is the ideal location for birdwatching and photography due to its calm waters and beautiful surroundings.
● A trip to Badi Lake offers a tranquil respite from the bustle of the city. Explore Udaipur with one day sightseeing in Udaipur.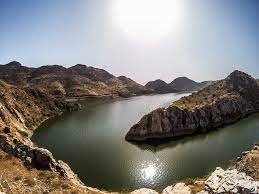 7. Doodh Talai and Swaroop Sagar Lake
● Doodh Talai and Swaroop Sagar Lake, which are next to one another, provide a beautiful fusion of scenic natural features and tourist-friendly cultural attractions.
● Doodh Talai is a tiny pond with lovely flowers and a musical fountain, making it the ideal place to unwind and take in the breathtaking views of Udaipur's skyline.
● On the other hand, Swaroop Sagar Lake displays the beauty of the Swaroop Sagar Bridge and Ghanta Ghar's architecture.
● These attractions work in unison to produce a beautiful symphony of nature and culture.
Read More: THE LAKE CITY OF RAJASTHAN
The number of lakes in Udaipur is a monument to both the city's natural beauty and historical importance. Each lake, from the famous Lake Pichola and Fateh Sagar to lesser-known treasures like Udaisagar Lake and Badi Lake, offers a distinctive experience that combines peace, magnificent buildings, and spectacular views. Any trip to Udaipur must include exploring these captivating lakes, which captivate tourists with their ethereal allure.
To explore Udaipur you can hire car rentals. JCR CAB as the name itself says it all provides luxurious car rentals to give their customers a Royalty feel. JCR CAB is the magical solution to all your travelling desires. So, if you are looking for Taxi Service in Udaipur then JCR Cab will leave no efforts to make your travelling experience memorable.