Must-Have Shopping Items in Jaipur: A Shopper's Paradise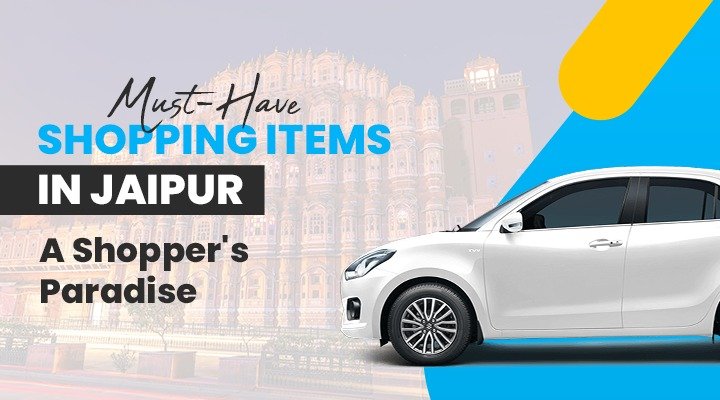 The city of Jaipur in the state of Rajasthan, which serves as the state's capital, is well-known for its vibrant culture, rich history, and stunning architecture that it boasts. Jaipur also serves as the capital of the state of Rajasthan. The city of Jaipur is recognized for being a shoppers' paradise, in addition to being home to some truly stunning palaces and forts.
Any tourist will be delighted by the city's extensive selection of one-of-a-kind and essential buying items,
which are available in a wide variety. These things include anything from traditional handicrafts and jewels to fine jewellery and fabrics of the highest quality.
Jewelry
● Jaipur is famous for its jewellery all over the world, particularly for the superior quality of the precious and semi-precious gemstones that are used in the city's creations.
● The city is known as the "Gem Capital of India," and it offers a wide variety of jewellery, including gold, silver, and Kundan jewellery, which is typical of the Indian state of Rajasthan.
● The city also features a variety of gems and other precious stones.
● Earrings, necklaces, bracelets, and rings that are artistically carved and studded with brilliant gemstones such as emeralds, diamonds, and sapphires may be found at the busy Johari Bazaar as well as in the Gem Palace. Both of these locations are known as"jewellery markets."
● Visitors have the choice to shop at any one of these marketplaces during their stay.
Components used in the production of textiles and fabrics
● When it comes to shopping for fabrics and materials, the city of Jaipur is a shopper's dream destination.
● The city is well-known for the enormous textile tradition that it has passed down to subsequent generations. This legacy comprises a wide variety of textiles, ranging from vividly block-printed fabrics to delicately embroidered linens.
● Cotton, silk, and chiffon are just some of the many types of materials that guests can choose to purchase, and these fabrics come in a mind-boggling variety of colours and patterns. Guests have the option to purchase these fabrics.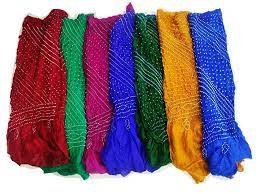 ● In the busy markets of Jaipur, such as Bapu Bazaar and Nehru Bazaar, you may get traditional Rajasthani clothes such as Bandhani (tie-dye) sarees, leheriya (tie-dye) turbans, and finely embroidered quilts known as Jaipuri razais. These types of garments and quilts are known as Jaipuri razais.
● These markets are excellent places to shop for traditional attire typical of Rajasthan.
Read More: Best time to visit Jaipur
Crafts made in the traditional style of Jaipur
● Traditional handicrafts found in Jaipur are excellent examples of the city's innovative capacity and skilled craftsmanship, both of which are well-known across the world.
● Among the most popular souvenirs purchased by travellers are handcrafted items. These include marble sculptures, brassware, blue pottery, and wooden carvings.
● The city is home to many bazaars and other types of open-air markets, most of which are devoted to showcasing excellent handicrafts.
● Customers have access to various handicrafts that have been meticulously crafted when they shop at establishments such as Chandpole Bazaar and Tripolia Bazaar.
● These handicrafts are perfect for either serving as tokens of remembrance or as elements in the design of interior spaces.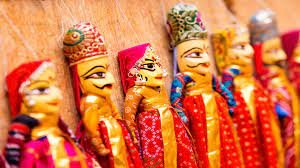 Blue Pottery of Jaipur
● Blue Pottery Jaipur is renowned all over the globe for its one-of-a-kind blue pottery, which can be identified by its vibrant blue and white designs. Blue Pottery Jaipur is located in Rajasthan.
● This time-honoured craft is distinguished from others of its kind by using quartz stone and glass in the building of its items, and the skill required to perform it has been passed down from generation to generation.
● The guests are welcome to browse the various blue ceramic items that are provided, such as the lovely tiles, vases, plates, and bowls that can be found in the assortment.
● Visitors to the Jaipur Blue Pottery Art Centre not only have the opportunity to acquire authentic blue pottery but also have the chance to see the labour-intensive process that goes into the manufacturing of these beautiful pieces.
Products Crafted with Leather
● In addition, the leather goods produced in Jaipur are famous worldwide for their exceptional quality.
● Travellers can discover a wide selection of leather items at the markets of areas like MI Road and Bapu Bazaar. Some examples of leather goods that can be found in these markets include handbags, wallets, belts, and shoes.
● The leather items that are produced in Jaipur by the city's skilled artisans using techniques that have been around for centuries result in products that are works of beauty.
● Customers pick these things since they are not only fashionable but will also last for a long time; as a result, they are a well-liked alternative overall. Shopping in Jaipur is an experience like no other due to the city's enormous selection of one-of-a-kind and high-quality goods.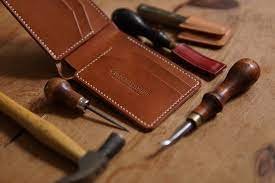 Jaipur's shopping scene is unlike any other in the world. It makes no difference if you're looking for excellent leather goods, brilliant jewellery, vibrant textiles, intricate handicrafts, bright textiles, distinctive blue pottery, or any other artisanal good; the city has it all. If you are in Jaipur then take a Jaipur local sightseeing tour.
Discovering the vibrant colours, deep history, and artistic traditions of Rajasthan while making your way through the bustling markets and bazaars of Jaipur is an adventure in and of itself that enables you to submerge yourself in the city's ambiance completely.
Read More: Find cheapest Car Rental Service In Jaipur by JCR
In light of this, if you ever find yourself in the captivating city of Jaipur, you shouldn't let the opportunity indulge in some retail therapy and carry a piece of this city's cultural past back with you.
To explore Jaipur you can hire car rentals. JCR CAB as the name itself says it all provides luxurious car rentals to give their customers a Royalty feel. JCR CAB is the magical solution to all your travelling desires. So, if you are looking for Taxi Service in Jaipur then JCR Cab will leave no efforts to make your travelling experience memorable.