TOORJI KA JHALRA BAVDI JODHPUR | JCRcab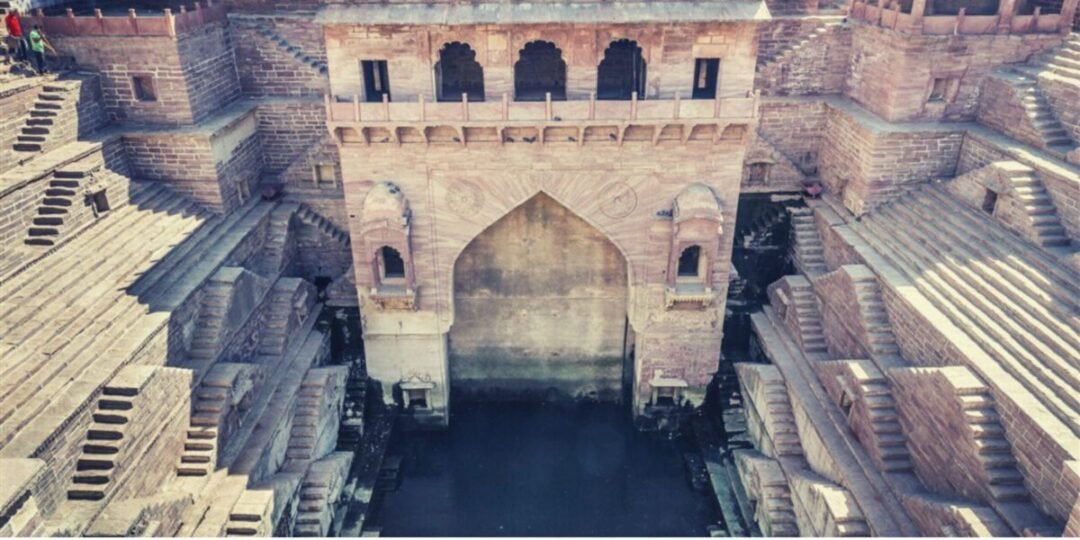 TOORJI KA JHALRA BAVDI JODHPUR | stepwell jodhpur
The famous stepwell in Jodhpur, known as Toorji Ka Jhalra Jodhpur, one of the city's most impressive wells and a relic of Jodhpur's architectural history. Toorji ka jhalra Jodhpur Popular for photos, this restored 18th-century stepwell features intricate sandstone carvings. Toorji Ka Jhalra (Toorji's Step Well) was built in Jodhpur in the 1740s by a Queen, Maharaja Abhay Singh's Consort, continuing an age-old tradition that Royal women would build public water works.

Must Read : https://www.jcrcab.com/balsamand-lake-in-jodhpur-everything-guide-about-jodhpur-balsamand-lake/


History of Toorji Ka Jhalra Bavdi
Toorji Ka Jhalra was built during the reign of Maharaja Abhai Singh Rathore. He ruled Jodhpur between 1724 and 1749. During that time, the female members of the Royal families, especially the Queens, would participate and head projects to build public water works. Maharaja Abhai Singh Rathore's wife, the Queen of Marwar (Jodhpur) headed this project and thus Toorji Ka Jhalra was built in the 1740s and was used by the locals for centuries till the city underwent modernization and the well was completely abandoned. In order to restore this historical heritage, the debris inside the well were cleared and the waterbody was cleaned up. The place has, ever since, been recognized as a tourist attraction.
Must Read : https://www.jcrcab.com/surpura-dam-jodhpur/
Must Read : https://www.jcrcab.com/taxi-in-jodhpur/
Why is Toorji Ka Jhalra Stepwell Famous?
Toorji Ka Jhalra Timings, Entry Fees
Toorji Ka Jhalra Stepwell Jodhpur Best Restaurants Nearby
Toorji Ka Jhalra Stepwell Jodhpur Luxury Hotel Nearby
Top Places to Visit Near Toorji Ka Jhalra Bavdi Jodhpur
Makrana Mohalla, Sutharo Ka Bass Rd, Gulab Sagar, Jodhpur, Rajasthan 342001
Built in 1740 AD, by a queen of Marwar – Raani Tawarji, consort of Maharaja Abhay Singh of Jodhpur, the stepwell resembles those from the queen's home Kingdom in Patan, Gujarat.
There Are Three Stepweels In Jodhpur.