Best Hotels Near Jaipur Airport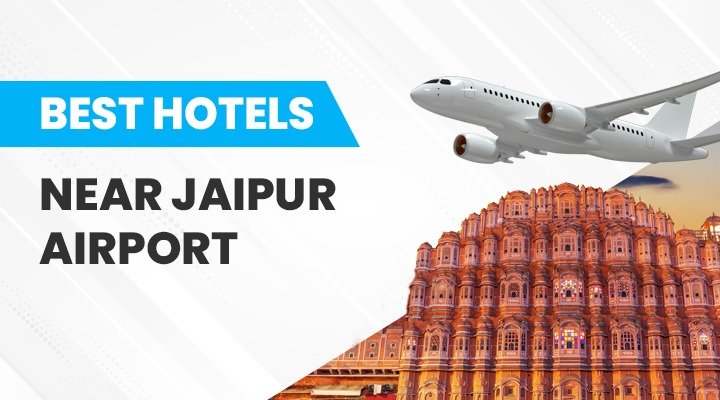 It is crucial to book lodging that provides comfort, convenience, and easy access if you want to see the beautiful city of Jaipur. Choosing a hotel close to the Jaipur Airport, which serves as the entrance to this fascinating location, might improve your travel experience. The top hotels near Jaipur Airport that provide great service, opulent amenities, and a memorable stay are highlighted in this blog. Visit a hotel near the airport with a car rental in Jaipur.
The Lalit Jaipur
● The Lalit Jaipur is a five-star luxury hotel with a sumptuous experience that is close to the Jaipur Airport.
● It appeals to the discerning traveller with its exquisite decor, roomy layout, and first-rate amenities.
● The hotel offers a variety of delicious dining options, scrumptious spa services, a well-stocked fitness centre, and a gorgeous outdoor pool.
● Due to its close proximity to the airport, The Lalit Jaipur is a fantastic option for both leisure and business travellers.
Read More: Jantar Mantar Jaipur: History, Activities, Entry Fee, Timing
Hotel Marriott in Jaipur
● The Jaipur Marriott Hotel, located around 2.5 kilometres from the airport, combines modern design with classic Rajasthani charm.
● The hotel offers tasteful accommodations, top-notch dining options, and a variety of facilities, such as a spa, a fitness centre, and an outdoor pool.
● For business travellers looking for convenience and comfort, the Jaipur Marriott Hotel is a great option because of its magnificent conference and event spaces.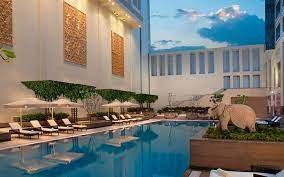 Radisson, Jaipur
● With its well-appointed rooms and contemporary amenities, the Radisson Blu Jaipur, conveniently located a short drive from Jaipur Airport, provides a relaxing stay.
● The hotel has a fitness centre, a spa with revitalizing treatments, and a rooftop pool with magnificent city views.
● The Radisson Blu Jaipur guarantees that its visitors will have a wonderful culinary experience thanks to its selection of dining options covering a wide range of cuisines.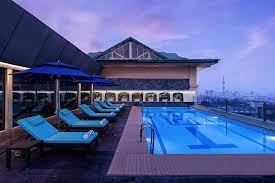 Hilton Jaipur
● The Hilton Jaipur offers travellers an opulent haven just 3 kilometres from the Jaipur Airport. The hotel features generously sized rooms with modern decor, a rooftop pool, a fully furnished fitness centre, and a restorative spa.
● Its numerous dining alternatives offer something for every taste, making for a great culinary experience.
● Both leisure and business travellers choose the Hilton Jaipur because of its superior service and convenient location.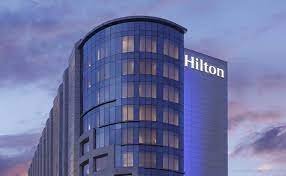 Read More: Nahargarh Fort, Jaipur: History, Architecture, & Other Information
Conclusion
Selecting the ideal hotel close to the airport in Jaipur can significantly improve your trip by ensuring your comfort and convenience. The Lalit Jaipur, Jaipur Marriott Hotel, Radisson Blu Jaipur, and Hilton Jaipur are a few of the top hotels in the area, providing opulent lodgings, first-rate amenities, and friendly service. Experience a memorable stay in Jaipur at one of these prestigious hotels close to the airport.
JCR Cab is Best and Top Best Tour and Travel Company In Rajasthan, Which Provide Best Car and Safest taxi rental Service in Rajasthan, Also Its Provide Taxi Rental Services in All over Rajasthan, which best safe and Luxury Taxi Rental service in Rajasthan.