Best Season to Visit Jodhpur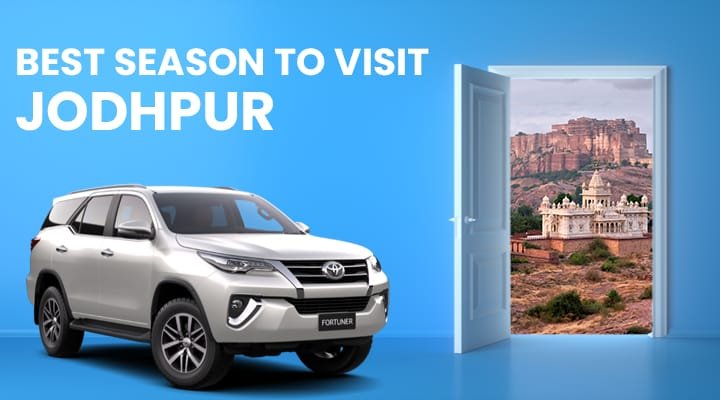 Jodhpur, also known as the "Blue City," is a captivating destination in the heart of Rajasthan,
India. With its stunning architecture, rich cultural heritage, and vibrant markets, Jodhpur
offers a unique travel experience. To make the most of your trip, it's essential to choose the
best season to visit. Read on to discover when to plan your visit to this enchanting city.
Want To Explore Jodhpur city car hire in jodhpur is the Best option.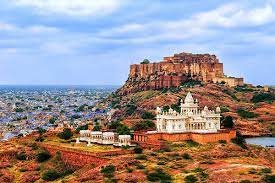 Season 1: Winter – October to February
● Winter is considered the best season to visit Jodhpur due to its mild and pleasant
climate.
● From October to February, the city experiences temperatures ranging from 7°C to
25°C (45°F to 77°F), making it perfect for exploring the city's numerous attractions.
● Winter in Jodhpur brings clear skies, allowing for breathtaking views of the
Mehrangarh Fort and the city's iconic blue houses.
● Festivals like Diwali and the Marwar Festival also occur during this season, providing
an opportunity to witness the city's vibrant cultural celebrations.
Read More: Top 10 Restaurants of Jodhpur
Season 2: Summer – March to June
● Summer in Jodhpur, spanning from March to June, can be hot and arid, with
temperatures soaring as high as 45°C (113°F). However, if you can tolerate the heat,
visiting during this season has its advantages.
● With fewer tourists, you'll have the attractions and markets mostly to yourself.
● Additionally, summer is an excellent time to enjoy discounted rates on
accommodations and experience the local lifestyle.
● Be sure to carry light and comfortable clothing, and sunscreen, and stay hydrated
while exploring the city.
Read More: 5-star hotels in Jodhpur
Season 3: Monsoon – July to September
● The monsoon season in Jodhpur, from July to September, offers relief from the
scorching summer heat. While the city receives moderate rainfall during this time, the
weather remains relatively pleasant.
● The lush green landscapes and the rejuvenated lakes add a touch of natural beauty to
Jodhpur's already captivating charm. However, it's important to note that some
attractions may have limited access due to rain, and outdoor activities might be
restricted.
● Packing appropriate rain gear and checking weather forecasts beforehand is
recommended if you plan to visit during the monsoon season.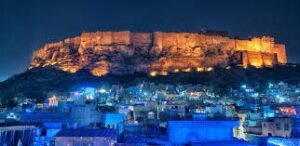 Season 4: Post-Monsoon – October
● October marks the end of the monsoon season and the beginning of autumn in
Jodhpur.
● The city undergoes a beautiful transformation, with the vegetation lush and vibrant
after the rains.
To explore Jodhpur you can hire car rentals. JCR CAB as the name itself says it all provides luxurious car rentals to give their customers a Royalty feel. JCR CAB is the magical solution to all your travelling desires. So, if you are looking for Taxi in Jodhpur then JCR Cab will leave no efforts to make your travelling experience memorable.