Destination wedding in Jaisalmer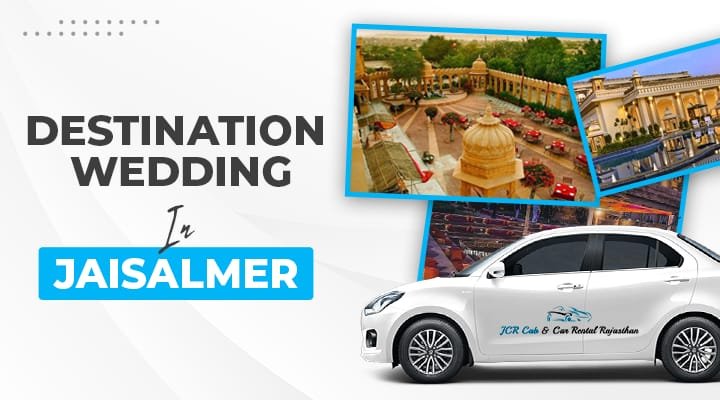 For couples looking for a distinctive and alluring experience, a destination wedding is the fulfilment of their dreams. With so many choices, Jaisalmer, India's Rajasthan state capital, stands out as the best alternative. Jaisalmer provides the ideal setting for a magical and unique wedding celebration with its rich cultural heritage, breathtaking scenery, and regal atmosphere.
Rich Cultural Legacy
● Jaisalmer is well known for its rich cultural legacy, which gives every wedding event a touch of opulence and mystique.
● A timeless allure permeates the city's grand forts, venerable havelis, and finely carved temples.
● Couples and their guests can fully experience the rich Rajasthani culture at a wedding in Jaisalmer, see ancient ceremonies, and participate in long-standing traditions.
● Every element of the wedding can be blended with the region's rich cultural traditions, from folk dances that are vibrant and musical performances that are melodic to traditional clothing and mouthwatering Rajasthani food.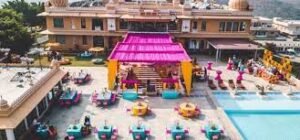 Read More: Planning a Holiday Tour in Jaisalmer
The scenery that Takes Your Breath Away
● Jaisalmer is blessed with scenery that takes your breath away, making it the perfect location for a destination wedding.
● Golden sand dunes as far as the eye can see are scattered throughout the immense Thar Desert, where the city is located. Visit Golden sand dunes with Taxi service in Jaisalmer.
● The romantic atmosphere that the mesmerizing sunset over the dunes provides enhances the wedding celebrations.
● Additionally, Jaisalmer is filled with tranquil lakes, beautiful gardens, and opulent palaces, providing a variety of locations for different wedding events.
● Jaisalmer has a wide range of options to suit every couple's interests, whether they desire a private wedding in a historic haveli or a lavish celebration in a spectacular palace.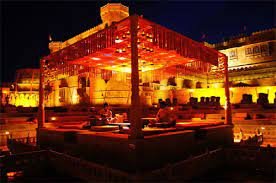 Regal aura
● Couples and their guests are transported to a bygone era of luxury and splendour by Jaisalmer's regal aura.
● The magnificent Jaisalmer Fort, a UNESCO World Heritage monument, is located in the city and serves as a reminder of its illustrious past.
● A wedding held inside the fort's historic walls offers a distinctive and regal experience.
● Jaisalmer also boasts a large number of historically significant hotels and palaces that have been painstakingly restored to their former splendour.
● These locations provide the ideal fusion of contemporary conveniences and classic charm, guaranteeing that couples and their guests will be treated like royalty throughout the wedding festivities. Visit Jaisalmer one day sightseeing.
Read More: The mesmerizing camp stays in Jaisalmer
A destination wedding in Jaisalmer ensures an unforgettable experience rich in cultural heritage, stunning scenery, and a regal atmosphere. The city is the perfect setting for couples looking for a wedding celebration that is out of the ordinary because of its timeless charm and grandeur. Dreams come true in Jaisalmer and those who are fortunate enough to experience its beauty leave with unforgettable memories.
JCR Cab is Best and Top Best Tour and Travel Company In Rajasthan, Which Provide Best Car and Safest taxi rental Service in Rajasthan, Also Its Provide Taxi Rental Services in All over Rajasthan, which best safe and Luxury Taxi Rental service in Rajasthan.