Jodhpur Airport Taxi Service With Pickup & Drop From JCRCab
Jodhpur Airport Taxi Pick & Drop From JCRCab
If you're visiting Jodhpur and want to get around the city with ease, consider booking a taxi. They're a great way to get around the city and see all of the sights.
If you're looking for a reliable taxi service in Jodhpur, you can check out JCR Cab. They offer a variety of services, including airport transfers.
Airport Pickup
Jodhpur Airport Taxi Service With Pick & Drop From JCRCab is a reliable and reputable cab service In Jodhpur that can take you from the airport to any destination in Jaipur. They have a large fleet of vehicles, including sedans, SUVs, and luxury cars.
They offer both round-trip and one-way cab services, and accept a wide range of payment methods. They also have a 24-hour customer support department.
When booking a taxi, it's important to choose a company that offers the best customer service. They should be able to answer any questions you have about their service, and provide you with information about the company's history and reputation.
Another way to find a great taxi service In Jodhpur is to search online. The Internet is a great resource for finding the best companies in your area, as well as reviews from previous customers.
Airport Drop
When it comes to travelling in Jodhpur, Jodhpur Airport cabs are one of the best ways to get around town. They offer a variety of vehicles at low prices, making them a great choice for both tourists and locals.
JCRCab is a taxi service In Jodhpur Airport that provides pick-up and drop-off services in Jodhpur. They have a fleet of self-owned vehicles that you can book for sightseeing trips, airport transfers and more.
Their cars are comfortable and well-maintained. They also provide 24/7 customer support.
The company's seasoned staff can help you with every aspect of your trip, from booking a car to arranging day tours In Jodhpur. They also have a number of different plans to suit your budget. Book Airport Cab Service In Jodhpur From JCR.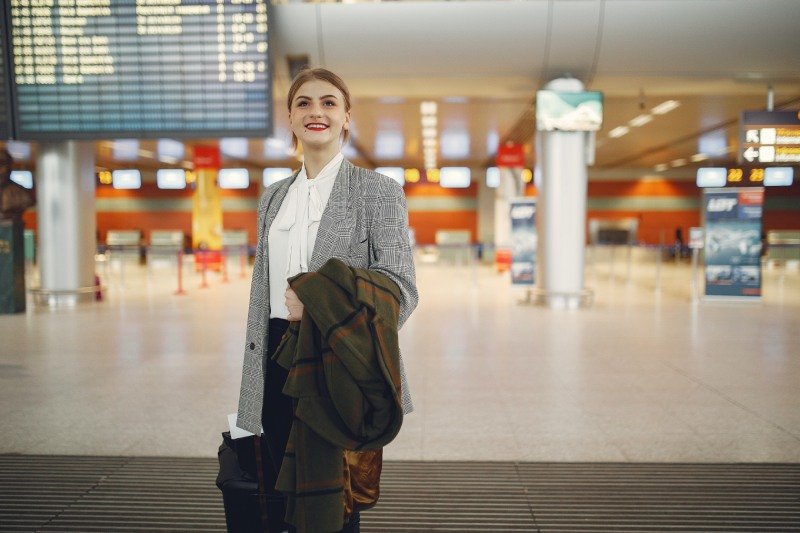 Book A Cab In Jodhpur For City Tour Jodhpur
The second largest city in Rajasthan, Jodhpur is a fascinating place with a rich history. It's home to the iconic Mehrangarh Fort, a royal mausoleum and the dazzling Umaid Bhawan Palace.
The city's enticing heritage is best explored on a guided tour. Start by visiting the magnificent Mehrangarh Fort, one of the finest in India. You'll also see Jaswant Thada, Umaid Bhawan Palace and Ghanta Ghar.
Your guide will take you through Jodhpur's most interesting sites, and you'll have plenty of time to take photos. After you've had your fill of the city, your driver will pick you up and take you back to your hotel or residence in Jodhpur.
Find Cheapest Taxi Service In Jodhpur Airport From JCRCab
Whether you are visiting Jodhpur for sightseeing or tourism purposes, hiring a taxi In Jodhpur is a convenient and efficient way to get around. There are several cab companies in the area, all of which provide quality service at a reasonable price.
One of the most reputable car hire companies in the city is JCR Cabs. They offer a wide range of vehicles that are designed to suit the needs of their discerning customers. Their seasoned team of travel professionals can help you arrange everything from airport pickups to day tours.
A reliable Airport cab service In Jodhpur can be essential for any trip to this area, so it is vital that you choose a company with experience and reliability. You can use an online booking platform to compare a variety of prices from different companies and book your transport as soon as you arrive in the city.
#1 Jodhpur Airport Taxi Service Provider Outstation From JCRCab
The best part about this service is that it's affordable and convenient. Not only do you get a car at an amazing rate, but you can also hire it for as long as you like. Plus, you can track your driver on Passenger and enjoy a hassle-free journey. So, why not try this service today? It's the perfect way to see Jodhpur! Book Airport Taxi In Jodhpur From JCRCab At Best Cost.
JCRCab Provide Cab, Taxi & Tempo Traveller In All Rajasthan
JCRCab Provide Best Rajasthan Travel Tourism Package