Routes to take to get to Jodhpur from Delhi
Jodhpur, also known as the Blue City, is a compelling site in Rajasthan that welcomes visitors with its rich history, gorgeous architecture, and vibrant culture. Jodhpur is commonly referred to as the "Blue City." Jodhpur was established in 1459 and was given the nickname "Blue City" due to the colour of its structures when it was first settled. Visit Jodhpur with Car rental in Jodhpur.
If you are interested in getting to Jodhpur from Delhi, you have access to several convenient forms of transportation that you can choose from to cover the Delhi to Jodhpur distance of 590 km. These modes of transportation include trains, buses, and taxis. Let's have a look at the many, many different ways that one might travel to get to this amazing city.
AIR
Plane Flying is the most efficient and time-saving way to travel between Delhi and Jodhpur because it covers the greatest ground in the shortest time.
Numerous domestic airlines make frequent trips between the two cities, providing convenient access for passengers. 
The Delhi to Jodhpur flight lasts approximately an hour and a half, which results in a trip that is both expedient and stress-free. 
When arriving at the Jodhpur Airport, which is handily linked to the central business district of the city, passengers have the option of either renting cabs or taking public transit to reach the destinations of their choosing.
Read More: Top 10 Restaurants of Jodhpur
TRAIN
Train Travellers looking for a mode of transportation that is not only less expensive but also provides more opportunities for viewing the surrounding landscape should strongly consider using trains. 
Some trains travel often between the two cities of Jodhpur and Delhi, which makes for a handy link between the two cities. 
The trip will typically take between 9 and 10 hours, however, the exact duration will depend on the train you ride. This could be longer or shorter. 
Delhi to Jodhpur train ticket price can be checked on the Indian Railways website.
On this route, various significant trains, including the Mandore Express, the Rajasthan Sampark Kranti Express, and the Delhi Jaisalmer Express, travel back and forth.
Train passengers travelling through Rajasthan have the opportunity to take in the state's breathtaking scenery and become fully immersed in the cuisine, culture, and history of the region while on their journey.
ROAD
By Road, the Delhi to Jodhpur distance via NE 4 is around 11 hours. 
If you value the independence that comes with driving, one option for going from Delhi to Jodhpur is to use the road, so give this mode of transportation some consideration if you want to make the trip. 
The distance between the two cities is around 600 km, and the time it takes to drive between them ranges from ten to twelve hours. Explore Jodhpur with Taxi service in Jodhpur.
It is the most trafficked route in Rajasthan, and it takes passengers through some of the state's most picturesque towns and rural landscapes. National Highway 62 is the most travelled route in Rajasthan.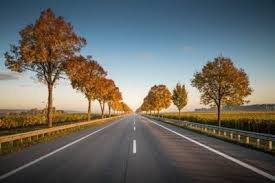 You have the option of taking a taxi, or you can drive yourself if you want. Either way, the choice is yours. 
In addition, there are several state-sponsored bus services as well as private bus companies that run between Delhi and Jodhpur, providing an alternative that is easier on the wallets of tourists.
Read More: 5-star hotels in Jodhpur
TOUR BUS
If you wish to travel in a more organized and trouble-free manner, you can board the Delhi to Jodhpur bus. The tour buses are specifically designed to transport tourists. 
These buses are designed to fulfil the requirements of passengers and to provide a comfortable ride during which passengers may take in the scenery along the route. 
Customers benefit from some amenities, including air conditioning, extensive seating, and frequent rest stops, which are provided by the company. 
It is common practice for buses that serve tourists to stick to a regular timetable, which makes it easy and comfortable for passengers to plan their routes. 
This option is particularly well-liked by vacationers who enjoy travelling with an experienced guide or who wish to stop at various destinations. 
The allure of Jodhpur can be attributed to the city's ageless beauty and rich cultural heritage. Whether you fly, ride a train, drive, or take a tour bus, the journey from Delhi to Jodhpur is guaranteed to be an exciting and memorable experience no matter which method of transportation you go for. Pack your bags quickly and get ready to get swept away by the charm of the Blue City by getting a head start on your preparations to move there.
TRANSPORTATION
To fully appreciate the beauty of Jodhpur City and everything that the surrounding area has to offer, as well as to visit the mesmerizing city of blue houses, you will need reliable transportation. In Jodhpur, JCR Cabs is a reliable taxi service that accommodates individuals and groups travelling around the city. They ensure a hassle-free vacation experience by providing well-maintained automobile rental options in Jodhpur and tempo travellers for out-of-town trips in Jodhpur.
Visitors can make the most of their time in Jodhpur because of the punctuality of JCR Cabs, which is well-known across the city. Because of their expert drivers' extensive familiarity with the area, you can rest assured that your trip will be safe and entertaining. JCR Cabs ensures that your transportation needs are met in a stress-free manner, whether you are going to famous locations or checking out the local markets.